Expert
Bumper
Repair Services in Lakewood, Colorado
Looking for "Bumper Repair Near Me?" Get an estimate within an hour and we'll take care of the rest.      
Auto
Bumper Repair Services

Near Lakewood, CO
With over 20 years of experience, StormWise combines convenience and professional service to ensure satisfaction for anyone needing car bumper repair. We pride ourselves on transparent pricing and a fast turnaround to make sure you get the bumper dent repair you need at a price you love.
Plus, so you don't have to worry about transportation to and from our bumper repair shop or unreliable results, we offer Uber/Lyft credit up to $20 and a lifetime warranty for complete peace of mind.
Why Choose
StormWise

for your Car Bumper Repair
When deciding who to choose for your bumper dent repair needs, StormWise offers comprehensive services whether you have a plastic bumper with a small dent or require major chrome bumper repair, our experts can help. We offer everything from paintless dent repair services to bumper straightening, bumper reconditioning, and complete rear or front bumper replacement.
But we do more than that and believe in not only providing exceptional full-service repair, but going above and beyond with premium pain, working with all insurances, and making your life as easy as possible. ​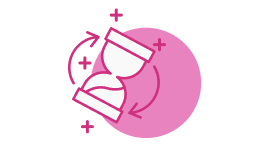 Fastest Estimate, Scheduling, and Turnaround Time
We'll provide an online auto bumper repair estimate within an hour and strive to get your vehicle fixed and back to you within a week.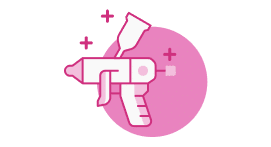 Our certified technicians only use the highest quality materials for your bumper dent repair, including premium paint that ensures an attractive and durable repair service for every customer.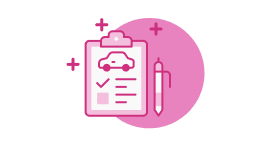 Works With All Insurances
We work with all insurance providers, no exceptions. Plus, we understand that filing insurance claims and dealing with adjusters is stressful, which is why we take care of the entire process for you.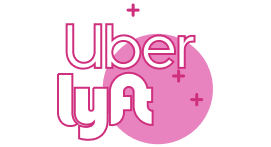 We are committed to offering the best customer support and convenient services including free online quotes, Uber/Lyft credit up to $20, and friendly assistance throughout the bumper repair process.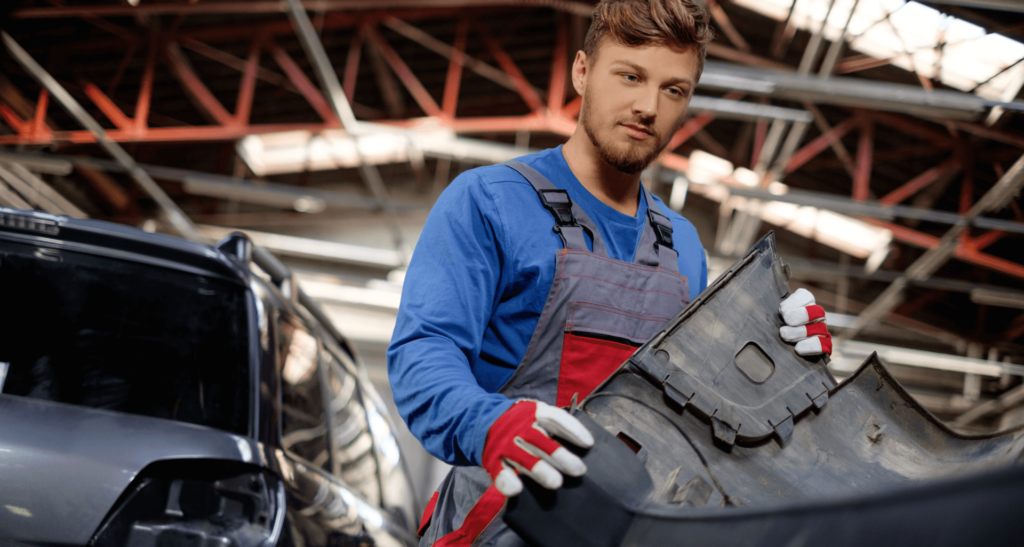 Expert
Car Bumper

Repair Services
When your bumper is damaged by a collision, towing error, fender bender, hail, or anything else, it doesn't just damage the appearance of your vehicle. It can also impact the integrity of your car and contribute to spreading damage, rust, and other problems. That's why it's important to get it fixed as soon as possible.
With minor bumper damage, StormWise offers affordable paintless dent repair (PDR) services that reshape and maneuver the panels without requiring intensive repair or new bumper replacement. For more expensive damage, your vehicle may require bumper painting, bumper scratch repair, or even front or rear bumper replacement.
Regardless of the damage to your bumper, we can help. The first step is to get a free StormWise quote so you can determine the next steps for you, your vehicle, and your peace of mind.
Our Bumper Repair
Process
Getting hail damage fixed should be easy.
With StormWise, everything becomes simple and transparent. We take care of all things insurance related, arrange for a free rental, help with your deductible, and keep you in the loop throughout the repair process.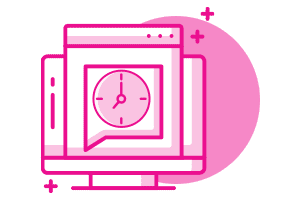 1. Fast estimate within an Hour
Contact us for an on-site or in-store inspection and estimate. You can also send us pictures of the damage to receive an estimate.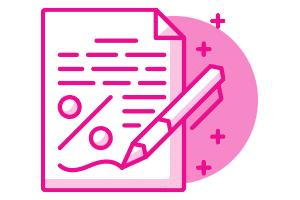 2. Insurance handling
If you want to use insurance, simply provide us with your policy and driver's license so we can handle everything directly on your behalf.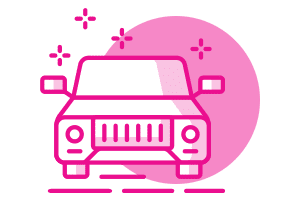 3. Repair and return
Upon the approval from your insurance adjuster, we'll set the repair schedule and let you know when it's ready for pickup or delivery.
Hear from our
Satisfied Customers
Bumper Repair
Resources

in
Lakewood, CO
Dealing with car bumper dents is frustrating. Our expert technicians are here to help with top-quality dent repair services at an affordable price. We've also gathered local resources to make your experience as smooth as possible. 
If you decide to have your bumper repaired with us, consider these nearby restaurants and shopping centers in Lakewood, Colorado, to pass time:
Tstreet:

445 S Teller St, Lakewood, CO 80226, United States |  Monday – Sunday | 11:30 AM–9:30 PM

Red Lobster:

810 S Wadsworth Blvd, Lakewood, CO 80226, United States | Monday – Sunday | 11:30 AM – 8:30 PM

Belmar:

  7337 W Alaska Dr, Lakewood, CO 80226, United States | Monday – Sunday | 10:00 AM – 7:00 PM

Wasabi:

433 S Teller St, Lakewood, CO 80226, United States | Monday – Sunday | 11:00 AM – 9:30 PM (10:30 PM on Friday and Saturday)

Chuy's:

499 S Vance St. Lakewood, CO 80226, United States | Monday – Sunday | 11:00 AM – 9:00 PM

Lakewood City Center:

777 S Wadsworth Blvd, Lakewood, CO 80226, United States | Monday – Sunday | 8:00 AM – 8:00 PM

Colorado Mills: 14500 W Colfax Ave, Lakewood, CO 80401, United States | Monday – Sunday | 10:00 AM – 8:00 PM
How long does bumper dent repair take?
Standard dent repair can take anywhere from a few hours to a couple of days based on the severity of the damage, which can be stressful when you don't have a vehicle to get around. StormWise makes it as easy as possible with a fair and fast turnaround and Uber/Lyft credit up to $20 for qualifying customers.

How much does bumper dent repair cost?
The cost of bumper dent repair depends on many factors including the amount of damage, bumper material, and where you get the repairs done. Approximately, minor damage costs about $150 to $250 while severely damaged bumpers can cost as much as $600.
Can I wait to repair bumper dents?
We don't recommend waiting to repair bumper dents because even minor damage can spread, cause pain chipping, impact the integrity of the bumper, or contribute to rust. This can cause the repairs to cost more in the future than it will be to fix this type of damage right away.
Will my insurance cover bumper dent repair?
Whether your insurance policy covers bumper repairs depends on your policy, who is at fault, and other factors. If you're unsure, we will review the details and handle your claim for you.
Do you offer mobile dent repair services?
Yes, we offer mobile dent repair services. StormWise has iCAR Gold Certified technicians who are dedicated to providing top-notch collision repair services. Our shop also specializes in paintless dent repair, delivering 100% customer satisfaction with lifetime warranty.
How soon can I get started with bumper repair near me?We can get started today with a free online 1-hour estimate!
StormWise is dedicated to helping you get your car repaired in the Lakewood, CO area.
If you're wondering if we offer "bumper repair near me," check the map to see where we are located at

775 Sheridan Blvd, Lakewood, Colorado 80214.
Available Mon – Fri: 9am to 6pm MST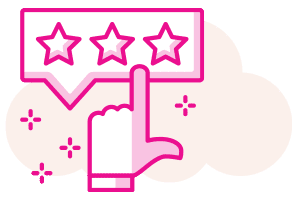 100% satisfaction guaranteed
Rest assured with a free estimate, a free rental car, and a lifetime warranty. We can arrange free car pickup or delivery, too!
Contact StormWise To Get Your Bumper Fixed