Can't find what you look for? What is StormWise?
Previously known as IntelliDent of Denver (or IntelliDent), we recently rebranded as StormWise, setting our path on a mission to provide a better experience for auto hail repair – one designed around customers' needs that provides a higher level of quality and service affordably.
We do this through advanced repair techniques, excellent customer service, and the efficient use of technology.
Our entire team believes in building trust-based relationships with our customers. Rather than simply giving you an estimate and fixing your car dent(s), StormWise aims to be your home-base for all things related to auto hail repair – file for an insurance claim on your behalf, navigate complex insurance questions, help with your deductible coverage, provide a free rental car, offer valet services, and provide an unbeatable lifetime warranty.
As we grow, we'll continue to add more services to make our offerings as comprehensive as possible. 
When life gives you a storm, you bring your car to StormWise.
What's the process of auto hail repair at StormWise?
What you need to do:
Contact us to get started and get peace-of-mind. Period. That is our process and our goal to keep everything simple and transparent. 
From there, we take care of everything, including, but not limited to inspecting the damage on your car and filing an insurance claim on your behalf.
What we will do:
If you don't have comprehensive coverage, we will provide custom pricing for your damage.
Schedule the adjuster to come to inspect the damage.
Confirm all necessary details with your insurance and arranging for payment.
Arrange a rental car for you if needed.
Repair your car.
A thorough car wash and disinfection.
Return your like-new car.
Note: We'll also keep you in the loop this entire process.
Can a hail damage claim increase my insurance rates?
Absolutely not. Hail damage is considered a comprehensive claim or an "Act of Nature," which is an event that no one can predict. Insurance companies will not hold these claims against your insurance record, nor will they increase your premiums. Ask your agent about comprehensive claims and they will say the same thing.
How much does auto hail repair cost?
Auto hail repair costs can vary tremendously depending on many factors like the car condition and the damages. Very light damage usually runs around $3,000 while estimates on severely damaged cars needing panels and parts replaced can exceed $15,000.
However, hail damage is covered under a comprehensive insurance claim. When you repair your car at StormWise, there usually aren't any out-of-pocket expenses, including repair costs, insurance deductibles, nor rental vehicles. For customers who don't have comprehensive insurance, give us a call at (720) 439-9533 to get custom pricing. It's always fair and transparent. 

What if my insurance company doesn't cover a rental car while my car is being fixed?
If your insurance company doesn't cover car rental and your car must stay at our shop for repairs, StormWise will cover up to $35 per day for a rental car. On average, rental cars cost $17 per day, so this is more than enough for most customers' needs.
We will even meet you at the rental facility to make the switch easier!
Any way I can follow along on the repair progress?
Always. We'll send you pictures and updates when requested. Nothing is hidden.
What is StormWise's Lifetime Warranty policy?
One of the benefits of Paintless Dent Repair is that once the metal has been bent back to its original position, it will stay that way for the life of the vehicle. If anything ever comes up with your car down the line that you believe to have been a result of our repair, call us and we will make it right!
We treat every customer as we would want to be treated if where we in your shoes, which is why we are proud to boast an A+ rating with the Better Business Bureau.
What is StormWise's Free Valet Service?
For those who do not want to drive the distance to get to our shop, we offer a free valet service for any full auto hail damage repair.
If you need valet service to the StormWise facility, your customer service representative will come to pick up your vehicle. We'll communicate with your insurance about the estimate and repair progress. Once we finish repairing your vehicle, your representative will deliver the vehicle back to you. If you were provided a rental by StormWise, your representative will pick it up and return it for you, all free of charge!
What happens if StormWise's estimate is higher than my insurance company's estimate?
Estimates are subjective opinions of damage and can vary widely. Additionally, it can be difficult to see hail damage outside in the bright sunshine, which is why we use the specialized paintless dent repair lights.
As industry leaders in auto hail repair, we are experienced with resolving and negotiating differences like this. We will contact your insurance company directly for any additional funds (called "supplements") necessary to repair your vehicle to its pre-loss condition.
How long is my hail damage repair estimate valid?
In most cases, you have a year to claim and repair your car after an incident. This can vary by your policy, however, so it is always a good idea to make your claim and repair the damage as soon as possible.
Something to keep in mind though – when you get the initial estimate, the cost is based upon current labor rates and parts cost, which could vary in the future.
What if I decide not to fix my hail damage?
If you choose to forego the hail damage repairs to your vehicle and settle your insurance claim for a cash payment, a restriction for the un-repaired damage will be placed on your insurance policy.
This can be problematic for a number of reasons.
For example:
Your insurance company initially says you have $3,000 in damage, and you own a car that is worth $20,000.
The insurance company pays you the amount of your damage ($3,000) minus your deductible ($500), which is $2,500 and you keep the money and don't repair the car.
Then down the line, maybe even just a couple months later, you decide to trade the car in (because you hate looking at the damage).
The dealership says that they will offer you $10,000 for your car that should be worth $20,000,

Why is that? "Because" they say, "there is $10,000 in hail damage on the car that we will have to have fixed before we resell it."

$10,000?? But they only paid me $2,500!
This is because there is usually (99.9% of the time) more damage on the car than what the insurance adjuster sees and pays for on that initial insurance estimate.
So at this point, how much is that $2,500 really worth if it just cost you $10,000 on your trade-in?
This is not a hypothetical example, but a real life situation that we see happen over and over again.
If you choose to repair the hail damage to your vehicle later on, you must notify your agent to have any restrictions on your policy removed.
Paintless Dent Repair FAQs
What is paintless dent repair?
It is an advanced technique to repair dents on your car. It's called "paintless" because the method fixes dents without painting over the dents, which is the conventional method to repair dents.
Paintless dent repair (PDR) uses special tools to gently push the dent out of the surface without disturbing the paint.
It is a high-quality dent repair technique that requires special training and years of experience to perfect.
Because PDR removes dents without any sanding, filling, or painting, it maintains your car's factory paint warranty.
What can PDR fix?
From very small dings to large dents;
The paint has not been broken or cracked;
No previous body repair on the panel
What can't PDR fix?
Depending on the condition, PDR may not work 100%. For example, if there is crack or missing paint at the core of the dent.
Sometimes a dent is so large that it has stretched the metal beyond the point of being able to go back to the original position. In this case, the dent will do what we call "oil can," where it pops up and then pops down and won't lay flat on the panel. This is unavoidable for some dents, even with the most experienced PDR technicians.
If this happens, we will contact you and explain that we will have to use conventional methods of repair using paint and bodywork to make the panel perfect.
You will not be charged anything additional, but we will send a supplement request to your insurance as this is covered under the cost of repair.
Additionally, PDR doesn't work on plastic panels, rocker panels, or bumpers whether they're plastic or metal.
What are the benefits of PDR?
PDR is significantly more affordable than traditional dent repair because there is no need to use paint and fillers.
PDR is non-intrusive and keeps the vehicle's factory paint warranty valid.
PDR is more environmentally friendly since it does not require re-spraying of the vehicle.
PDR takes less time to finish.
Does Paintless Dent Repair damage the paint?
The PDR technique doesn't damage the paint. The act of getting behind the panel to fix the dent from back up will not damage the paint. Nor will the "glue-pull" technique of paintless dent repair: a technique that involves a specialized glue tab that is affixed to the panel and then pulled off to manipulate the metal and then tapped down over and over again until it's perfect. 

What can happen, however, is that the hail stone that hit the panel can damage the paint by stretching it out severely. And then when we are fixing the dent, the metal will not go flat. 
This happens on extremely large dents, what we lovingly at StormWise call "soup bowls." Sometimes hail storms can create "soup bowls" that our world-class PDR technicians just can't get flat. When that is the case, we will get the panel as flat as possible and then have the panel sanded down and painted to ensure it's perfect.
How do you guarantee quality?
At StormWise, we provide a lifetime warranty on our work as we stand behind the quality of every dent repair job we perform.
Is My Car a Candidate for Paintless Dent Repair?
Give us a call to find out whether PDR is the right solution for the damage on your car. (720) 439-9533
OR we now offer a Virtual Inspection for your convenience!
What is the cost of car dent repair?
The answer is that it can vary greatly. Pricing starts at $100 for very small (dime-sized) dents and can go as high as $1,000 for one very hard to fix larger dent.
Also factoring into the price will be the amount of remove and install (aka R&I) labor that will be required to access that dent. Since paintless dent repair requires us to have access to the back side of the panel, this means that there will be varying R&I requirements depending on the location of the dent, the sharpness of the dent, and the access that we can manufacture to fix the dent.
For example, sometimes it is necessary to remove a door from the car and completely strip the interior panel off in order to gain access to successfully complete a repair job. This would be more expensive than if we were able to carefully place a wedge between the window and window molding on the same door and insert our tool to fix the dent that way.
When StormWise takes a looks at the dent damage, the price we give you will be all-in and will factor everything aforementioned in. There will be no surprises when you come pick the car up.
Can you fix dents on Aluminum?
Yes we can! Aluminum is a thicker metal, so it is harder to fix than traditional high-strength steel panels. As more and more vehicles are going to aluminum due to the fact that it's light-weight and can make cars more eco-friendly, we get this question more and more. 
Sometimes large dents on aluminum cannot be fixed by the paintless dent repair method. The safest bet is to bring us the car and allow our technicians to take a look at it.
Also an important thing to note is that aluminum panels come with a 25% mark-up due to the fact that it will take much longer to push the metal to a perfectly smooth state than steel panels. 
Can hail damage be fixed?
StormWise has made it its life-long journey to educate people regarding hail damage. Yes, it can be fixed and covered by a comprehensive insurance claim! In most cases, that is. 
If you have a car that is worth $10,000 or more with light damage, then yes, the hail damage can be fixed through a comprehensive claim through your insurance and your rates will not increase. If you have a car that is worth say, $6,000, and you were just in a hail storm with 3 inch hail that cracked your windshield and blew out the back glass, cracked paint, and broke headlights and tail lights, then it's likely your car can't be fixed. Damage that severe can run upwards of $10,000 to fix, depending on the year, make & model, so your insurance at that point would not pay $10,000 to fix a $6,000 car, and would instead consider it a total loss and not pay to have the car fixed. 
The best way to know if your hail damage is fixable would be to contact us to have us take a look at it. We can usually tell you within 5 minutes if the damage is fixable and give you a ball-park estimate on what it would take to fix.
Can you work with my insurance for my dent repair?
Absolutely! We specialize in automotive claims, and we don't mind to be the main contact when it comes to any type of paintless dent repair (aka PDR) claim – so you don't have to deal with your insurance. 
For a single dent repair, the repair cost can be below your insurance deductible. We can not waive deductibles on simple dent repair, so it's best to have us give you an estimate first to see if it's even worth making a claim. If a dent can truly be repaired with PDR, and you have the standard $500 deductible, many times the cost to repair the dent will be less than your deductible and it won't be worth it to make a claim.
Can you fix a dent if the paint is damaged?
It depends on what you're looking for. Sometimes customers bring cars to us with dents involving a scratch or some other type of paint damage. In certain cases, they just want the dent out and either they or us will do "touch-up" paint within the scratch so that your eye doesn't see the color difference between the scratch and the rest of the car. 
This is not a 100% perfect fix, it's solely touch up. This option is obviously much cheaper than a full-auto body shop fix with filler and paint. 
However, if you are looking to get a dent fixed to 100% perfect and the paint has been obviously damaged with a scratch or a crack, you would definitely want to consult with a full auto body shop.
Can you fix dents on bumpers?
Unfortunately, no. Bumpers are typically made of plastic, and paintless dent repair (PDR) doesn't work on plastic the way it works on metal. Bumper repair typically needs to be done using paint and filler. 
If it is a metal bumper, those are usually made of an extremely thick metal that also won't work with PDR. Bumpers made of that material typically come with the sole option of replacement if they are dented or damaged in some way.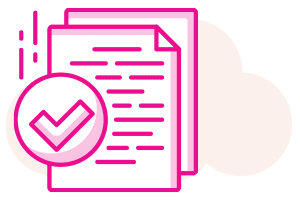 Insurance Navigation
We work with all reputable insurance companies and will help take care of your claim, inspection, and deductible.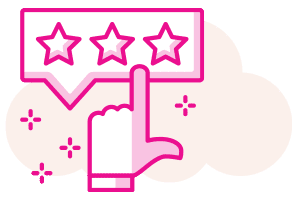 100% satisfaction guaranteed
Rest assured with a free estimate, a free rental car, and a lifetime warranty. We can arrange free car pickup or delivery, too!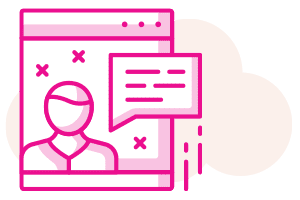 Expert Advice
Ask any questions you have about automotive hail repair and our process. You can also get an estimate via online chat.
Contact StormWise To Get Your Car Dent-Free