Every summer in Colorado, getting stoned has taken on a new meaning – hail.
Hailstones 1 to 2 inches in diameter, falling at a rate of about 80 mph, come hurtling toward you, your home, your car, and your precious paint job. In some places, stones as large as 4.5 inches have been reported!
Letting these golf ball-sized bits of ice wreak havoc on your vehicle without any attention could also wreak havoc on your wallet.
In this article, you'll discover 5 major reasons why you simply can't ignore hail damage repair in Colorado Springs.
Reason #1: Insurance Won't Cover the Full Amount of Damage if your car has unfixed hail dents
Because hail is such an accepted and anticipated part of Colorado weather, you may be thinking to yourself, "I'll wait to report the damage until after hail season."
While this makes sense in theory, insurance adjusters are hip to this tactic.
Many car owners wait until several hail storms pass before making a claim for the full amount of damage.
There are a few things that go wrong with this tactic:
If your vehicle is found to have 'pre-existing' damage due to the hailstorm, your insurance will only pay for the new damage which may not cover the hail damage entirely.
Claiming the damage happened in a previous storm is technically insurance fraud.
If you receive a prior claim settlement but don't repair your car before another storm, your insurance will subtract the new settlement amount from the old one.
In addition to the problems above, say you make every plan to have your car repaired but for whatever reason, the repair doesn't happen right away. If you get into a car accident, the amount of your insurance coverage is only your car's value with the hail damage.
For instance, let's say your car has a resale value of $18k and your hail damage is assessed at $7k. If you get into an accident that totals your car in the interim, you'll only receive $11k from your insurance company.
This brings us to…
Reason #2: Your Resale/Trade-in Value Will Be Lower
Waiting to have your car repaired until the end of the hail storm season is just inviting the ire of the Kelly Blue Book gods.
No matter how well made your car is, it can only take so much damage before there's not much you can do about it.
While cars with extensive hail damage are still driveable, barring any windshield damage, neglected hail dents are just inviting problems. More on that later…
Because hail-storm damage lowers the amount insurance is willing to pay out, lingering hail-storm damage is not a problem you want to deal with.
Reason #3: Your Car Could Be Considered Totaled
Many vehicle owners in Colorado Springs are afraid of reporting hail damage because they want to:
Total loss claims usually occur when there is extensive damage to your vehicle's frame or irreplaceable panels. Extensive damage to your vehicle's roof usually results in a total loss even if the car is still in peak driving condition.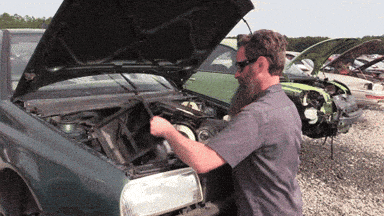 Waiting to have your car repaired increases the likelihood that your car will be considered a total loss by your insurance provider.
If this happens, your insurance provider may purchase your car at salvage value. You'll receive a check for the difference in value from before and after the hail damage.
If you intend to continue driving a salvage vehicle, you'll have to have it inspected for road safety and get a new title for it. The title will be labeled 'salvage' with a special notation if the cause is hail damage. Salvaged vehicles are difficult to insure because it's difficult to estimate their value.
In short, don't wait until the damage piles up before getting your hail damage repaired.
Reason #4: Insurance Could Prevent You from Making Claims in the Future
Any quick internet forum search will reveal that many people make claims for hail damage and instead of repairing their cars, they pocket the money.
If you are thinking about this tactic consider this your warning: don't do it!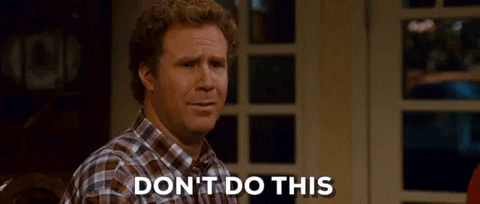 Insurance companies know that people pocket the money instead of seeking qualified technicians to do the needed repairs. If they discover you have done this you could be prevented from making any claims for vehicle damage in the future.
While hail may seem like an innocuous problem, the damage starts small and becomes a larger problem over time.
Not to mention if you are involved in any kind of collision or damage-causing event, the cost of the hail damage you didn't repair will be subtracted from the cost of the most recent damage. This could leave you an undrivable vehicle and effectively no settlement to get your car fixed.
Reason #5: Hail-Damage Attracts Rust
Last but certainly not least, one of the most important reasons you should repair hail damage right away is that hail-damaged areas attract rust.
Since the 70s, cars have been receiving an anti-rust protective coating before appearing shiny and new on car sales lots. When properly cared for, those coatings can last up to 60 years.
When you live in hail country, however, these golf ball-sized dings compromise your protective coating. This leads to cracking, chipped paint, rust, and corrosion that can only be repaired using expensive options.
Is Hail Damage Repair in Colorado Springs Expensive?
According to State Farm, Colorado residents made a total of $207.9M in hail damage claims in 2020.
If you've recently had your car attacked by hailstones, don't wait to make your claim. Many insurance providers institute a time limit on how long you can claim damage after a storm.
Why?
Because the longer you wait, the more expensive the damage can become. At StormWise, we specialize in dent removal services. Through a simple and convenient paintless dent removal process, we restore your vehicle to its former glory.
What to know how much hail damage repair will cost in Colorado Springs?
Use the StormWise free dent repair cost estimator to get a rough estimate today.