Hail Damage Repair
Aurora
Colorado
For whatever reason, it seems like Aurora, CO always gets hit with hail damage year after year. StormWise has been servicing Aurora since 2012 and has been in the automotive hail repair business since 1997. 
We've thoughtfully designed our entire experience around your needs and your life.
Fair and transparent pricing
Advanced paintless dent repair (PDR)
Help with insurance claim
Free rental car and valet services
Fast turnaround repair service
Lifetime warranty – 24/7 peace of mind
Get a free custom quote in 5 minutes
StormWise
Valet

Brings Bumper-to-Bumper Auto Hail Repair to

Aurora
Aurora customers love our valet service option, as we can be a 20-to-25-minute drive, especially in Denver traffic. We have carefully designed our entire process around making your hail damage repair as easy as possible.
We can take care of everything from making your claim with your insurance, the paintless dent repair, to any other needs the car may have, such as fixing broken windshields, dent or broken parts, clear bra replacement, or even paint repair. Sometimes hail stones can be so big, they cause some major damage outside of just the standard small dents, and we repair all of it, bumper to bumper.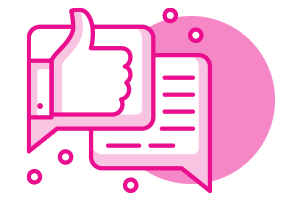 1. Get all the information you need
Contact us to get custom pricing for the damage on your vehicle – both on-site or over video – so you can get all the information right away and get back to your day quickly.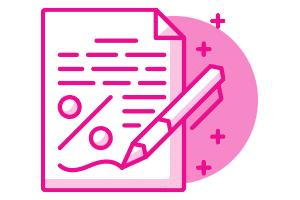 2. We take care of your insurance
No more hassle dealing with insurance. We can communicate directly with your provider on your behalf, and we keep you in the loop and help with your deductible.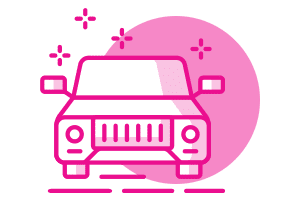 3. We take great care of your car
Drop off your car or ask us to pick it up. We remove dents with advanced PDR techniques to keep your factory paint warranty valid. Free rental or valet services provided, too.
How much hail damage does Aurora, CO get?
Residents of Aurora, Colorado, have had to deal with a lot more hail than most people in the US. Hailstorms often occur in Colorado from May to July, but can also begin early in April and last till September. Aurora, CO is especially vulnerable to hail damage. In 2014, there were 30 reported hail storms in Aurora.
In 2021, by the end of July, Aurora residents reported 17 incidents within 10 miles of the city center, and one in June 2021 was 1.75 inches big!
The zipcode with most reports is 80231, which has 6 reports, while another area nearby also received 4 damaging hailstorms over this time frame, according to records from NOAA's National Centers for Environmental Information (NCEI).
It is still too early to tell what the total cost of damages from hail will be for Aurora this year.
If your vehicle has hail damage from recent storms, give us a call to make a claim right away (720) 439-9533.
On Jun 13, 2021, a few severe storms popped up over south Denver and Aurora areas, dropping 1.75-inch hailstones that afternoon.
Later that same night, more storms formed and dumped even bigger hail in parts of Weld County. Many people reported hailstones greater than an inch.
No matter how big the hailstones were in your neighborhood, if your car was parking outside in the open field, you might have auto hail damage.
The good news is that when a car didn't get a smashed window or chipped paint, it's considered "minor" hail damage in terms of the severity of the damage, meaning it is very much fixable with the advanced paintless dent repair (PDR).
However, "minor" hail damage repair doesn't equal cheap repair. It can easily cost thousands of dollars.
If your car is damaged in a hail storm, give us a call to make a claim right away (720) 439-9533.
Keep in mind that your car was probably not the only one affected by the hailstorm, and you may have long wait times when calling in. During hail season, it may take longer than usual to process your insurance claim and repair your vehicle. So act now!
Stop driving and safely pull to the side of the road. Help protect your car by seeking shelter under an overpass or in a structure with a strong roof – For example, a gas station. Stay away from the car windows and cover your face with clothing to protect it from possible broken glass.
Don't leave the vehicle until it stops hailing. Once the hail stops and you're parked at a safe place, photograph any damage.
Cover or tape any broken windows to protect your vehicle from any further damage. Insurance can refuse to cover damage caused to the interior of the car in cases of broken glass because you "failed to make a reasonable effort to prevent further damage."
We treat your car as if it were our own.
When it comes to full automotive hail repair, sometimes there are judgment calls that need to be made regarding the best way to fix a car.
For example, sometimes the insurance says that your roof needs to be replaced and will write their estimate calling for a replacement. Ultimately, the reason adjusters usually do that is because the cost of dent repair on the roof exceeds the price to replace it.
"Do I really want to replace the entire roof panel on my brand new car?" you may ask.
This is when the judgment call comes into play, and we treat your car as if it were one of ours (and we're car people, so we take this decision very seriously).
Nine times out of ten, when your insurance calls to replace a roof, it's based on cost alone and not what's best for the car. That being said, most roofs in that situation can be easily fixed using paintless dent repair. This is better for the customer because it's a much quicker turnaround. You can also maintain your factory finish on the car. You won't have to deal with potential warranty issues down the road, such as a leaky roof situation or worry about structural issues since your roof panel hasn't been removed and had a new one welded on.
So if it's our car, and that the roof panel can be fixed with paintless dent repair, we would be fixing it. Even though the insurance has called for a replacement. That's the kind of judgment call you can count on StormWise making every time. The one we would want you to make for our car were the tables turned.
Get an update whenever you need it.
Transparent and efficient communication is an essential part of the StormWise service. How awful is to be driving around with your family in a rental car and have no idea when you'll have your car back?
We treat our customers the way WE would want to be treated. Over the years, we've formulated tried-and-true processes to keep our customers informed and comfortable during every step of the repair process. We don't like to over-communicate and become an annoyance, but when there is something you need to know, we will call or text you with an update.
StormWise has served Aurora customers for more than 10 years. Our headquarter locates in south Denver/Englewood area, 10 – 20 minutes away from the Aurora city center.
We also offer free valet services to pick up your vehicle and bring it back after the repair. If your insurance doesn't cover rentals, we'll provide a rental car for you for free.
Office Address: 4700 S Broadway, Englewood, CO 80113
Monday: 9am – 6pm
Tuesday: 9am – 6pm
Wednesday: 9am – 6pm
Thursday: 9am – 6pm
Friday: 9am – 6pm
Saturday: closed
Sunday: closed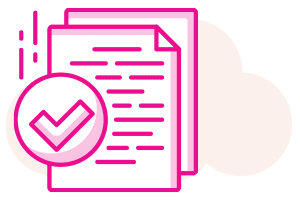 Insurance Navigation
We work with all reputable insurance companies and will help take care of your claim, inspection, and deductible.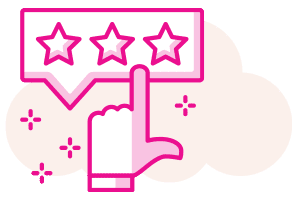 100% satisfaction guaranteed
Rest assured with a free estimate, a free rental car, and a lifetime warranty. We can arrange free car pickup or delivery, too!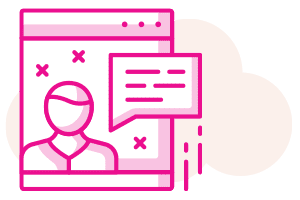 Expert Advice
Ask any questions you have about automotive hail repair and our process. You can also get an estimate via online chat.
Contact StormWise To Get Your Car Dent-Free