Hail Damage Repair
Englewood
Located on W Union Ave and Broadway, StormWise is the premier auto hail repair provider in Englewood, Colorado.
We've thoughtfully designed our entire experience around your needs and your life, including during this difficult time of COVID-19.
Fair and transparent pricing
Advanced paintless dent repair (PDR)
Help with insurance claim
Free rental car and valet services
Lifetime warranty – 24/7 peace of mind
Get a free custom quote in 5 minutes
Professional. Friendly. Simple.


Hail Damage Repair Experience
StormWise is not your average hail repair shop. 
As a best-rated premium hail repair specialist team in Englewood, StormWise has created a customer-centric practice to meet your needs. From free rental to insurance claim filing, to paintless dent repair, and to deductible coverage, we make it faster, easier, and more enjoyable to get your car 100% dent-free.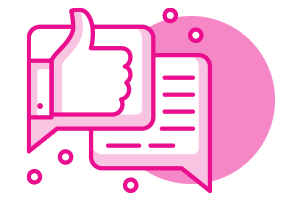 1. Get all the information you need
Contact us to get custom pricing for the damage on your vehicle – both on-site or over video – so you can get all the information right away and get back to your day quickly.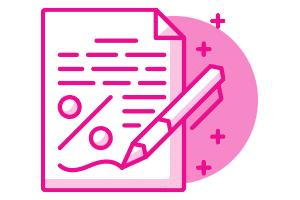 2. We take care of your insurance
No more hassle dealing with insurance. We can communicate directly with your provider on your behalf, and we keep you in the loop and help with your deductible.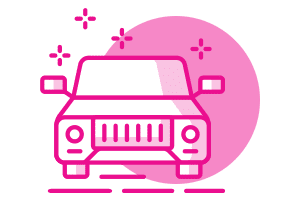 3. We take great care of your car
Drop off your car or ask us to pick it up. We remove dents with advanced PDR techniques to keep your factory paint warranty valid. Free rental or valet services provided, too.
Englewood Hail Damage Statistics
Colorado is prone to hail because it sits in what the National Oceanic and Atmospheric Administration calls "Hail Alley", which sees hail the most frequently in the US, and more often than most of the world. As a result, Englewood is always at risk from storm damage.
According to the Interactive Hail Maps, there have been 29 reports of hail in the Englewood area during the past 12 months. The largest hail stone around that area in 2019 was 1.5 inches.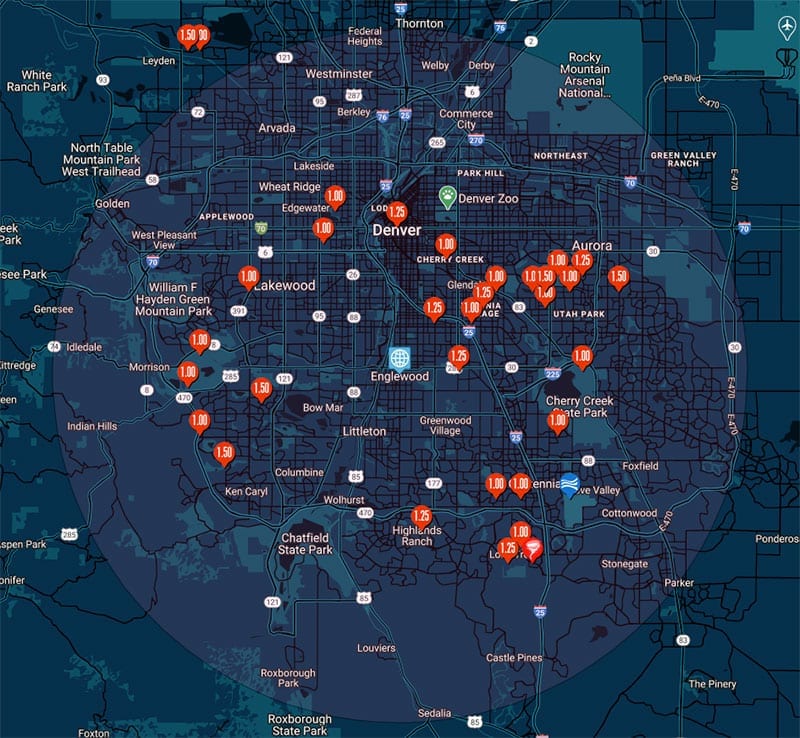 Auto Hail Repair Cost in Englewood Colorado
Hailstorms in Englewood, Colorado mostly occur from May to July, but sometimes starts early in April and can lasts until September.
Hail can dimple the body of a car, crack or break windows, tail-lights and windshield. If your car is damaged in a hailstorm, you'll most likely need paintless dent repair work done to remove dimples left by the hailstones.
Based on our database with thousands of hail repairs in over 20 years, an average full-auto hail repair costs approximately $6,500. 
The good news is that your comprehensive insurance will cover the repair cost, so all you owe will be your deductible. And in most cases, we can waive your deductible, so it won't end up costing you anything out of pocket.
If you're caught in a hailstorm during rush hour:
Hailstone varies from pea-sized to marble-sized to even baseball-sized. While it's safer in your car than outside, it's best to take proper precautions to avoid danger during severe weather. 
If you're caught in a hailstorm when driving:
Stop driving and safely pull to the side of the road. Help protect your car by seeking shelter under an overpass or in a structure with a strong roof – For example, a gas station. Stay away from the car windows and cover your face with clothing to protect it from possible broken glass.
Don't leave the vehicle until it stops hailing. You can be very badly insured if you do! Once the hail storm is over, and you're parked at a safe place, photograph any damage.

Cover or tape any broken windows to protect your vehicle from any further damage.

This is particularly important because your insurance company can deny covering any damage to the interior of the car that they deem could have been avoided had you made a reasonable effort to protect the car from any further damage.

Give us a call

and we can help you make a claim right away. (720) 439-9533

Keep in mind that your car was probably not the only one affected by the hailstorm. During hail season, it may take longer than usual to process your insurance claim and repair your vehicle. So act now!
StormWise
Englewood

Location
StormWise
Englewood

Location
Englewood customers trust StormWise for high-quality hail dent repair. Whether it's our account team helping you square things away with your insurance, or our sales team answering any questions about the repair process, we want you to have an unparalleled customer experience. 
If your insurance doesn't cover rentals, we'll provide a rental car for you for free.
Monday: 9am – 6pm
Tuesday: 9am – 6pm
Wednesday: 9am – 6pm
Thursday: 9am – 6pm
Friday: 9am – 6pm
Saturday: closed
Sunday: closed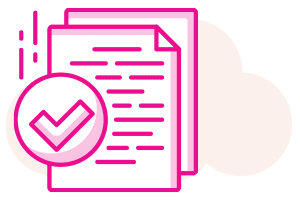 Insurance Navigation
We work with all reputable insurance companies and will help take care of your claim, inspection, and deductible.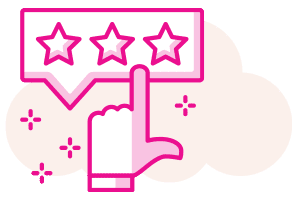 100% satisfaction guaranteed
Rest assured with a free estimate, a free rental car, and a lifetime warranty. We can arrange free car pickup or delivery, too!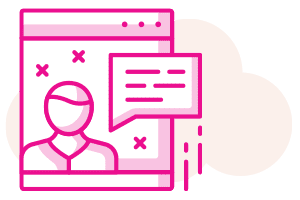 Expert Advice
Ask any questions you have about automotive hail repair and our process. You can also get an estimate via online chat.
Contact StormWise To Get Your Car Dent-Free