Top-Rated
$0 Deductible
Auto Hail Repair
Your friendliest and most professional auto hail repair team in the US now offers to cover up to $1,000 of your insurance deductible.
Need a rental car or free pick-up and drop-off? We've got you covered — with a simple process and a lifetime warranty!
Get a free custom quote in 5 minutes
Your true partner in auto hail repair -
We Come To You
We care about the car you love and are passionate to restore it to like-new condition. Plus, we've been fixing hail damage for more than 20 years.
At StormWise, we'll help make your vehicle's repair experience as simple as possible.
One of our staff will pick up your vehicle or meet you at a rental-car location to get started. After the repair, we'll deliver the car to you and pick up the rental to return. You don't need to leave home throughout the entire process!
Your insurance doesn't cover a rental car? No worries, we'll provide one.
We are your home base for everything, from insurance claim support, arranging a free rental car, paintless dent repair (so your paint warranty stays in place whenever possible), deductible coverage, free pickup and delivery, and more.
StormWise Hail Repair
Process
Getting hail damage fixed should be easy.
With StormWise, everything becomes simple and transparent. We take care of all things insurance related, arrange for a free rental, help with your deductible, and keep you in the loop throughout the repair process.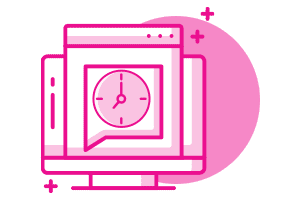 1. Schedule an inspection
Contact us for an on-site or in-store inspection and estimate. Not only can we come to you, we can also do everything virtually via a video chat!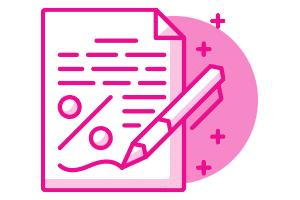 2. Navigate insurance
We communicate directly with your insurance provider on your behalf and can help file a claim, as well as schedule your adjuster to do the inspection at our shop.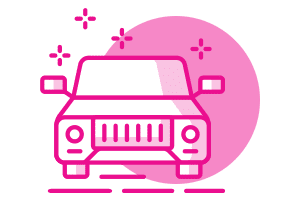 3. Repair and return
Upon the approval from your insurance adjuster, we'll set the repair schedule and let you know when it's ready for pickup or delivery.
StormWise, Not Your Body Shops,
But Much Better
We'll get your dents out with the best technique, straightforward communication, fair pricing, and everything else we can think of to make your experience better. When we say it's the best repair option, we really mean it.
"Should I use my insurance preferred shop for auto hail repair?"
We get this question a lot, and even though the answer "no" sounds self-serving, it is actually from an objective view.
How is StormWise different and better?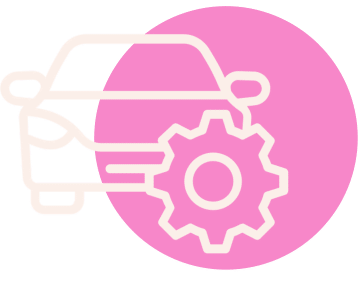 Industry-Leading Experts in PDR
Like any skill, paintless dent repair takes time and practice to perfect. Don't compromise your car's repair.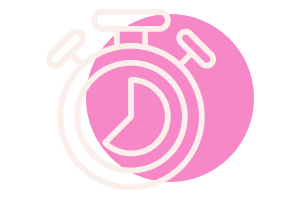 No Wait Time
Body shops cannot handle the large volume of repair requests from a massive hailstorm.

Don't wait for weeks or even months. Skip the line and get scheduled for a repair the same day or next day at StormWise.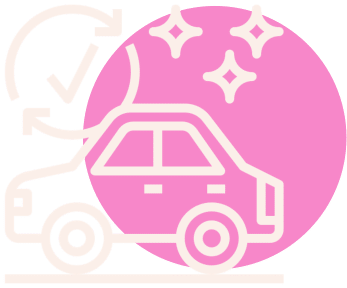 Fast Turnaround
For no-replacement and no-paint repairs, we have the best 5-to-7 day turnaround record in the industry.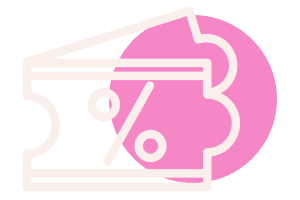 Deductible Coverage
Preferred shops operate for the insurance company's best interest, so they cannot cover your deductible payment.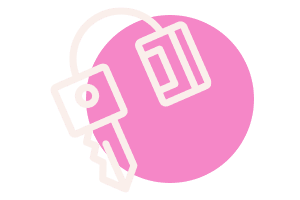 Free Rental Car
Similar to deductible coverage, preferred shops cannot provide a free rental car when your coverage doesn't include one. We can and we will.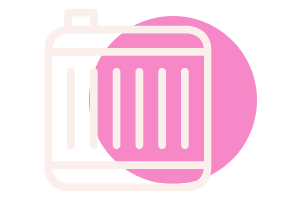 OEM Parts
We are car enthusiasts and we choose OEM parts over generic parts all the time, so that you get what you deserve - the best repair.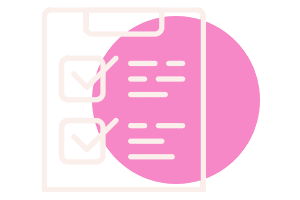 Insurance Claim Help
Not only do we help file your insurance claim, we can usually schedule a meeting with your adjustor much faster.

StormWise has a great relationship with almost all insurers and have dedicated contacts for various cities and regions.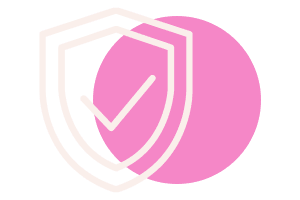 Lifetime Warranty
Any dent that's been fixed using paintless dent repair will stay that way for the life of the vehicle. However, if issues arise down the line that you believe are related to our repair, we would be happy to fix them for free.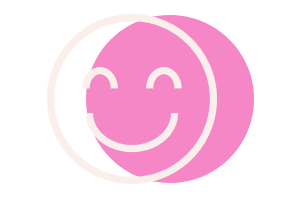 And More
We strive to achieve 100% satisfaction with all our customers and we are willing to go that extra mile to make things easier and better for you and your car.
Our fair pricing means
no hidden surprises, ever.
We work with your insurance to make sure every dent repair is covered.
When you have comprehensive insurance coverage, we do our best to get everything covered by your insurance. Plus we usually help cover deductibles and potential rental car expenses*. Our goal is for you to have $0 out-of-pocket cost for auto hail repair.
If you don't have comprehensive coverage, we do our best to provide you the best repair option with a reasonable pricing.
More than 1,000 customers have
trusted

StormWise to help fix their hail damage.
I was referred to StormWise through another hail repair company we'd worked with before. They were very responsive and came out to estimate damages quickly. StormWise contacted my insurance provider, negotiated with the adjuster, and direct payment was made without my intervention … everything was very easy. I'd recommend them to anyone in need of hail repair!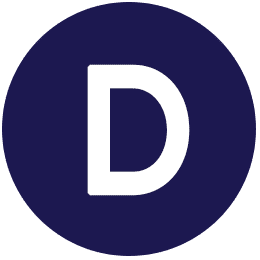 Storm Wise did a fabulous hail repair on my F150. Dave and the crew were spot on. My truck looks better than when I bought it ! The customer service and communication was excellent. I live 75 miles away and they even did pickup and delivery. I would highly recommend their services to anyone in need. Thank you Storm Wise.
Great company to go through if your vehicle was damaged by hail. Our vehicle had multiple dents on the hood, roof and sides and they did an amazing job repairing all of it. Car looked brand new when we received it back. Hassle free, as well, they deal with your insurance company and cover the deductible. Zero out of pocket costs!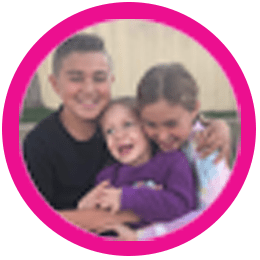 Premier Hail Damage Repair
Near You
If you live in Colorado or Texas, you're no stranger to hail storms. But some areas get hit more than others.
Just how many hail storms were reported in the past 12 months?
Austin | 9 hailstorms in 2021
Dallas | 6 hailstorms in 2021
Denver | 23 hail storms in 2021
Colorado Springs | 13 hail storms in 2021
Our innovative valet service (to pickup and drop-off your car) means that no matter where you're located in, we will always be the best and closest option for your auto hail repair.
Frequently Asked Questions
Can a hail damage claim increase my insurance rates?
Absolutely not. Hail damage is considered an "Act of Nature," an event that no one can predict and is considered a "comprehensive" claim. Insurance companies will not increase premiums due to comprehensive claims.
How much does auto hail repair cost?
Auto hail repair costs can vary tremendously depending on many factors like the car condition and the level of damage. 
However, it is covered by your comprehensive insurance. When you repair at StormWise, there usually aren't any out-of-pocket expenses, including repair costs, insurance deductibles, and rental cars. For customers who don't have comprehensive insurance, give us a call at (720) 439-9533 to get custom pricing. It's always fair and transparent. 
What if my insurance company doesn't cover a rental car while my car is being fixed?
If your insurance company doesn't cover car rental and your car must stay at our shop for repairs, StormWise will cover up to $35 per day for a rental car.
Where can I find reliable hail damage car repair near me?
Check out our service areas for more information on the cities we service. If you don't see your city listed, please contact us to see if our hail damage repair services are available in your area.
Can I get a rough estimate before bringing our car in for inspection?
Try our hail damage repair cost calculator, which will provide a rough estimate of dent repair costs (not including potential costs associated with parts that need to be replaced or labor for disassembling and reassembling the vehicle).
What is StormWise's Lifetime Warranty policy?
One of the benefits of Paintless Dent Repair is that once the metal has been bent back to its original position, it will stay that way for the life of the vehicle. If anything ever comes up with your car down the line that you believe to have been a result of our repair, we will fix it!
What is StormWise's Free Valet Service?
For those who do not want to drive the distance to get to our shop, we offer a free valet service for any full auto hail damage repair. If you need valet service to the StormWise facility, your customer service representative will come to pick up your vehicle (and drop off a rental car if needed). We'll communicate with your insurance about the estimate and status of repairs. Once we finish repairing your vehicle, your representative will deliver your vehicle to your location. If you were provided a rental by StormWise, your representative will pick it up and return it for you, all free of charge!
How soon can we start?
Right away. StormWise rarely operates on a waiting list, as our years in the business and success over the years has allowed us to build us a large database of top-notch technicians we can pull in from all over the US. Give us a call at (720) 439-9533.
What happens if StormWise's estimate is higher than my insurance company's estimate?
Estimates are subjective opinions of damage and can vary widely. As industry leaders in auto hail repair, we are experienced with resolving and negotiating differences like this. DON'T worry about having to come out of pocket for differences we find in our estimate versus the insurance estimate; that will NEVER happen.
We will contact your insurance company directly for any additional funds (called supplements) necessary to repair your vehicle to its pre-loss condition.
How long is my hail damage repair estimate valid?
In most cases, your insurance will want you to make a claim and repair the car within 1 year of the incident. This varies by policies though, so it's best to check with your provider to be sure. You don't want to wait and risk not being covered. If you do wait, you will likely be asked by your insurance the reason you waited to make the claim and get it fixed. When insurance is involved, you always want to make sure you do things in a timely fashion.
What if I decide not to fix my hail damage?
If you choose to forego the hail damage repairs to your vehicle and settle your insurance claim for a cash payment, a restriction for any un-repaired damage will probably be placed on your insurance policy,
What does this mean? You run the chance of having outstanding un-repaired damage deducted from any future Collision or Comprehensive claims on your vehicle. This can be problematic for a number of reasons. Say for example your insurance company initially says you have $3,000 in damage, and you own a car that is worth $20,000. The insurance company pays you the amount of your damage ($3,000) minus your deductible ($500), which is $2,500 and you keep the money and don't repair the car. Then down the line, maybe even just a couple months later, you decide to trade the car in (because you hate looking at the damage). The dealership says that they will offer you $10,000 for your car that should be worth $20,000, Why is that? "Because" they say, "there is $10,000 in hail damage on the car that we will have to have fixed before we resell it." $10,000? But they only paid me $2,500! This is because there is usually, and by usually we mean 99.9% of the time, more damage on the car than what the insurance adjuster sees and pays for on that initial insurance estimate. So at this point, how much is that $2,500 really worth if it just cost you $10,000 on your trade-in? It's a real life situation that we see happen over and over again.
Also keep in mind that If you choose to repair the hail damage later on down the line, you will need to notify your agent to have the restriction removed. We can help you with this so that you become fully insured again.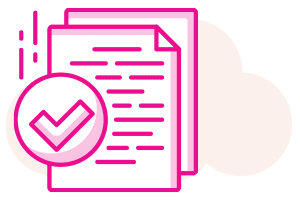 Insurance Navigation
We work with all reputable insurance companies and will help take care of your claim, inspection, and deductible.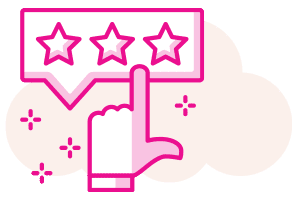 100% satisfaction guaranteed
Rest assured with a free estimate, a free rental car, and a lifetime warranty. We can arrange free car pickup or delivery, too!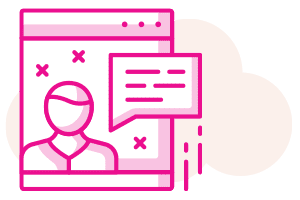 Expert Advice
Ask any questions you have about automotive hail repair and our process. You can also get an estimate via online chat.
Contact StormWise To Get Your Car Dent-Free