Your One-Stop-Shop for High-Quality
Automotive Paint
Repair in Lakewood, CO
Looking for "Automotive paint repair near me?" Restore your vehicle's appearance with StormWise professional paint repair services for premium paint materials, precise color matching, lifetime warranty, and top-notch satisfaction.  
Plus, StormWise offers free one-hour paint repair estimates, so you never have to wait a few days to get a quote and can get back on the road in no time!
Automotive Paint Repair

Services Near
Lakewood, CO
With over 20 years of experience, StormWise combines exceptional convenience with professional auto paint repair services. We use only the highest quality premium paint products and offer precise color matching to ensure your vehicle looks as good as new.
Plus, we are committed to making your life easier, which is why we offer the best customer support, lifetime warranties, and up to $20 Uber/Lyft credit for qualifying customers.
Conveniently located in Lakewood, CO, StormWise auto body and paint job repair offers complete painting services that can touch up paint, offer car scratch repair, restore your factory finish, and even repair dings, dents, and rock chips. 
Use the map to easily find our damage repair paint shop, open Monday through Friday 9am – 6pm! 
Why Choose
StormWise

for your Auto Paint Repair
There are multiple automotive paint repair options, but StormWise stands out by offering exceptional customer service and convenience, using only premium paint, working with all insurance companies, and providing fast estimates and turnaround time. 

Fastest Estimate, Scheduling, and Turnaround Time
We'll provide an online auto bumper repair estimate within an hour and strive to get your vehicle fixed and back to you within a week. 

Premium Paint Only
Our certified technicians only use the highest quality materials for your autobody paint repair, including premium paint that ensures an attractive and durable coat for every customer.

Works With All Insurances
We work with all insurance providers, no exceptions. Plus, we understand that filing insurance claims and dealing with adjusters is stressful, which is why we take care of the entire process for you.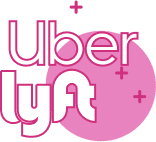 Make Your Life Easier
 We are committed to offering the best customer support and convenient services including free online quotes, Uber/Lyft credit up to $20, and friendly assistance throughout the bumper repair process.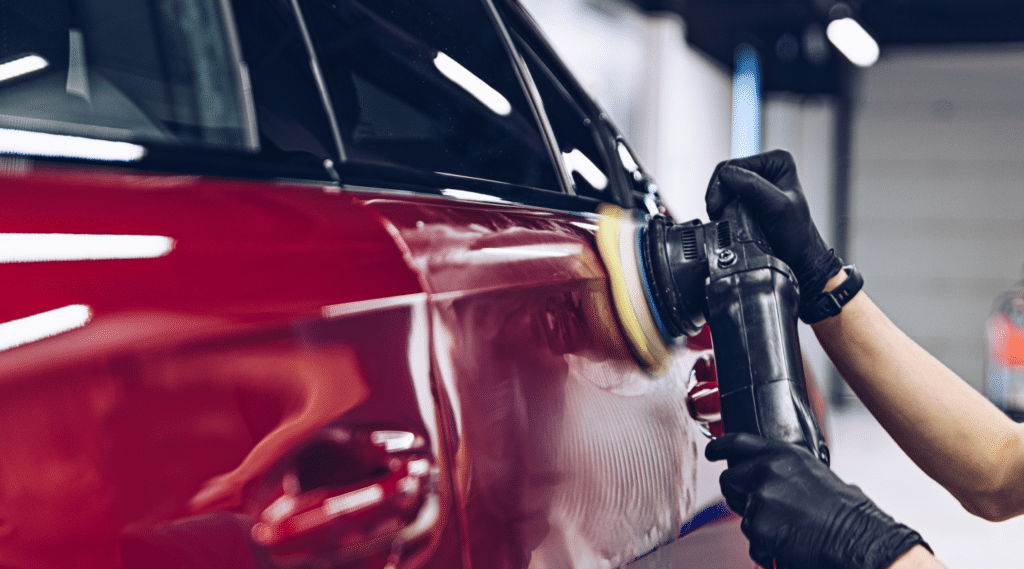 Expert
Car Paint Repair

Services
Vehicle paint damage can be caused by fender benders, rocks, debris, escaped shopping carts, and more. While it's possible to complete a DIY car paint repair for small paint chips, a professional auto body shop specializing in car paint repair can ensure your car looks like new with a perfect OEM paint match, seamless repair process, and premium auto detailing. 
Depending on the paint damage to your vehicle, StormWise repair shop will touch up paint scratches, perform spot repair, or complete a full panel paint repair job complete with sanding, buffing, and scratch removal. Plus, to protect your new paint from paint scratches, scuffs, and future damage, we'll apply a protective clear coat over your premium, precisely color matched paint. 
Our Automotive Paint Repair
Process
Getting hail damage fixed should be With StormWise, everything becomes simple and transparent. We take care of all things insurance related, arrange for a free rental, help with your deductible, and keep you in the loop throughout the repair process.

1. Fast estimate within an Hour
We'll provide an online auto bumper repair estimate within an hour and strive to get your vehicle fixed and back to you within a week. 

2. Insurance handling
If you want to use insurance, simply provide us with your policy and driver's license so we can handle everything directly on your behalf.

3. Repair and return
Upon the approval from your insurance adjuster, we'll set the repair schedule and let you know when it's ready for pickup or delivery.
Hear from our
Satisfied Customers
I was referred to StormWise through another hail repair company we'd worked with before. They were very responsive and came out to estimate damages quickly. StormWise contacted my insurance provider, negotiated with the adjuster, and direct payment was made without my intervention … everything was very easy. I'd recommend them to anyone in need of hail repair!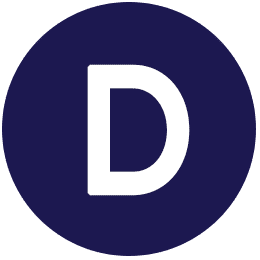 Storm Wise did a fabulous hail repair on my F150. Dave and the crew were spot on. My truck looks better than when I bought it ! The customer service and communication was excellent. I live 75 miles away and they even did pickup and delivery. I would highly recommend their services to anyone in need. Thank you Storm Wise.
Great company to go through if your vehicle was damaged by hail. Our vehicle had multiple dents on the hood, roof and sides and they did an amazing job repairing all of it. Car looked brand new when we received it back. Hassle free, as well, they deal with your insurance company and cover the deductible. Zero out of pocket costs!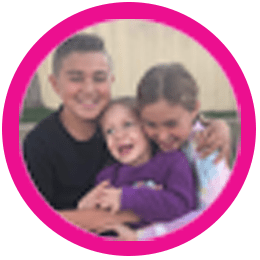 Automotive Paint Repair Resources in

Lakewood, CO
Auto paint damage can be a source of frustration for car owners. We recognize that having your car in the shop can be a hassle, which is why we have compiled a list of nearby resources to ensure a smooth and stress-free experience. Our goal is to exceed your expectations and deliver exceptional service from start to finish.
Teller's Taproom: 1990 Youngfield St, Lakewood, CO 80215, United States | Monday – Sunday | 11:00 AM – 10:00 PM
Jose O'Sheas: 385 Union Blvd, Lakewood, CO 80228, United States |  Monday – Sunday | 11:00 AM – 9:00 PM
Piggin' Out Smokehouse: 9987 Morrison Rd, Lakewood, CO 80227, United States |  Monday – Sunday | 11:00 AM – 8:00 PM 
Blue Sky Cafe & Juice Bar: 14403 W Colfax Ave, Lakewood, CO 80401, United States | Monday – Sunday | 7:00 AM – 2:00 PM
Yard House: Colorado Mills Mall, 14500 W Colfax Ave, Lakewood, CO 80401, United States | Monday, Tuesday, Wednesday, Thursday, & Sunday | 11:00 AM – 11:00 PM | Friday and Saturday | 11:00 AM – 11:30 PM
240 Union Restaurant: 240 Union Blvd, Lakewood, CO 80228, United States | Monday – Closed | Tuesday, Wednesday, Thursday, Friday | 11:00 AM – 9:00 PM | Saturday, Sunday | 5:00 PM – 9:00 PM
Abrusci's Fire & Vine: 2200 Youngfield St, Lakewood, CO 80215, United States | Monday, Tuesday, Wednesday, Thursday, Sunday | 11:00 AM – 9:00 PM | Friday | 11:00 AM – 10:00 PM | Saturday | 10:00 AM – 10:00 PM
Enterprise Rent-A-Car: (720) 962-4401
Budget Car Rental: (303) 235-0555
Hertz Car Rental: (303) 237-4473
Automotive Paint Repair FAQs
What types of paint damage can StormWise repair?
StormWise can repair paint damage including minor scuffs and scratches, large paint chips, paint touch up and spot repair, and full panel paint jobs. In addition, if your paint damage requires further collision repair, StormWise specializes in hail and dent repair and offers bumper repair, auto glass services, and more. We even have paintless dent repair for dents that don't cause flaking, chipping, or scuffed paint!

How long does it typically take for an automotive paint repair job to be completed?
The cost of bumper dent repair depends on many factors including the amount of damage, bumper material, and where you get the repairs done. Approximately, minor damage costs about $150 to $250 while severely damaged bumpers can cost as much as $600.
Will my car's paint warranty be affected by the paint repair services?If you have an existing warranty that covers your paint job, then paint repair services could potentially void the warranty. If that's the case, please contact StormWise so we can work with you to determine the most affordable repairs for you and your vehicle.

Can StormWise repair paint damage on any make or model of vehicle?
Yes, our precise color matching and extensive experience mean we can repair paint damage on any vehicle.

Do you offer mobile car paint repair near me?
While StormWise doesn't offer mobile paint repair car services, we do offer Uber/Lyft credit for qualifying customers. Plus, our conveniently located Lakewood, CO, location is near great shopping centers and eateries to help you pass the time.
How do I maintain my car's paint job after the repair has been completed?
To maintain your car's beautiful paint job, wash it often, avoid dirt roads and new construction areas, use an automotive wax, and store your vehicle out of the sun. Plus, we offer a lifetime warranty to protect against peeling, cracking, and other damage.

How soon can I get started with automotive paint repair near me?We can get started today with a free online 1-hour estimate!

StormWise is dedicated to helping you get your car repaired in the Lakewood, CO area.
If you're wondering if we offer "bumper repair near me," check the map to see where we are located at

775 Sheridan Blvd, Lakewood, Colorado 80214.
Available Mon – Fri: 9am to 6pm MST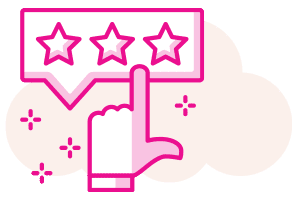 100% satisfaction guaranteed
Rest assured with a free estimate, a free rental car, and a lifetime warranty. We can arrange free car pickup or delivery, too!
Contact StormWise To Get Your Automotive Paint Repair