Every year, thousands of cars suffer from hail damage across the United States. If you have comprehensive insurance to cover auto hail repair and are looking for auto hail repair, you've probably seen advertisements about "Auto Hail Repair, Pay No Deductible."
While waiving deductibles is becoming common in the auto hail repair industry, a few customers question the legality and how it works.
For us at StormWise, assisting customers with deductible coverage is a business decision. We are on a mission to provide the fastest, easiest, and best experience for hail damage repair.
Let's explore the ins and outs of insurance and deductible options for hail damage repair:
1. Is it legal to waive a deductible for automotive hail damage repair in Colorado?
2. Average insurance payout for hail damage
3. How much does comprehensive insurance cost for hail repair?
4. Do I have to pay a deductible for hail damage?
5. Not a myth: Auto Hail Repair No Deductible
6. Should I file for a hail claim?
7. How to fix hail dents on a car?
Is it legal to waive a deductible for auto hail damage repair in Colorado?
This is the burning question on everyone's minds, so let's talk about this first!
The reason people commonly think that waiving an insurance deductible for an automotive claim is illegal is based on Colorado Senate Bill 38 (C.R.S 6-22-101 to 6-22-105), signed into law in 2012. The bill specifically states in section C that the bill is intended to protect consumers by "Prohibiting roofing contractors from paying, waiving, rebating, or promising to pay, waive, or rebate all or part of any insurance deductible applicable to an insurance claim made to the property owners property and casualty insurance for payment for roofing work on the residential property covered by a property and casualty insurance policy."
You may notice one key word the text from the bill itself, which is "roofing." Contractors whose business involves residential repair are not allowed to waive, rebate, or promise to pay any part of an insurance deductible.
The good news is that most automotive repair facilities are NOT repairing homes or signing customers up for residential insurance claims and repair, so if an auto hail repair shop in Colorado has offered to waive your deductible, it is 100% perfectly legal to do so.
There are two things that must occur for a company to break the law under this bill: 1) they have to be a residential contractor, and 2) they have to be performing work as covered through an insurance claim to residential property.
Since you wouldn't have a residential contractor fix your car or ask an auto body repair facility to repaire storm damage to your home, there's really no way for an automotive repair facility to break this law.
Automotive hail repair specialists, such as StormWise, are not residential repair contractors, and thus wouldn't be violating C.R.S 6-22-101 by waiving all or part of your automotive hail claim deductible.
Average insurance payout for hail damage
There's not much info out there about this because hail damage estimates can be quite complicated. We've written an article explaining the details on how to assess hail damage on a car. But if you Google average insurance payout for hail repair, you'll find the only answer, stating $2,000 – $3,000.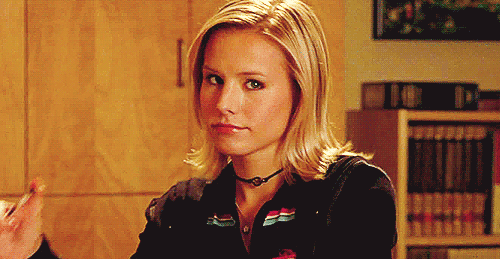 However, having worked in the hail repair industry for more than 20 years, the average hail damage payout is much higher than that.
According to our database, the average insurance payout for hail damage is $6,500.
That doesn't mean we've never had a $2,000 hail repair, but most vehicles damaged in a hailstorm have extensive damage to the tune of $7,000 – $8,000. It can go as high as more than $15k sometimes.
How much does comprehensive insurance cost for hail repair?
When you have full coverage, your policy includes the standard 3 separate types of coverage: liability, collision, and comprehensive.
Liability covers the other party's vehicle in the event you're at fault in an accident, collision covers your vehicle if you are at fault in an accident, and comprehensive is what covers your car in the event that an "Act of Nature" causes damage to your car, such as a flood, hurricane, hail storm, etc.
In general, insurance companies will quote you a package price to include all three coverages when you request a quote for "full coverage." The price will be evaluated by your insurance company based on your vehicle's value, your driving record, the history of insurance claims, and some other factors.
There are also extras you may elect to purchase on your policy such as glass coverage (usually a low price, low deductible option to cover the glass only damage to the car in the event of rock chips or a break in), rental car coverage (an extra monthly amount to provide a rental if your car is in the shop needing repairs), or vehicle replacement coverage (with some insurance companies, you can pay for them to actually give you 20% of your car's value in the event that the car is totaled to put down on a new car…how great is that?!)
We checked several insurance estimate calculators and came up with the average estimates based on general information below:
Comprehensive insurance coverage for 2018, Subaru Crosstrek, for 80 miles/week, with lease (so we know the comprehensive coverage is included in the quotes).
Nationwide: $1592/yr
Allstate: $2784/yr
Geico: $2478/yr
Farmers: $2920/yr
Progressive: $1684/yr
State Farm $2679/yr
Do I have to pay a deductible for hail damage?
Indeed, comprehensive insurance usually comes with a deductible that has to be paid. Sometimes a zero deductible is an option at an additional cost. In most cases, customers carry a $500 to $1,000 deductible.
If your car is hit in a hail storm, regardless of your deductible, the cost to repair your hail damaged vehicle will likely exceed your deductible amount.
If you live in an area where hailstorms are frequent, your deductible expense can accumulate fast.
Now comes the good news for Colorado residents: We can help cover your hail claim deductible!
Not a myth: Auto Hail Repair No Deductible
Unlike a direct repair shop, which doesn't or can't afford to assist customers with their deductibles, StormWise is an independent premium repair company in Colorado, specializing in auto hail repair.
Paying for your deductible is a business decision we made with the intention to give back to our customers. We can do this because our contract for repair is with the customer, and not the insurance company.
When you go to a repair facility that is a part of a direct repair network (a.k.a DRP which stands for Direct Repair Program) with your insurance, it is typically included in that Direct Repair Contract that that shop will NOT waive a deductible.
The deductible is a deterrent for insurance companies and a way they prevent customers from making claims in general. So for them, they want that DRP to collect the deductible, because it may mean fewer overall claims to pay out on.
Depending on your situation (for example, whether you'll need a free rental car covered outside of the insurance claim), we help customers cover $500 – $1,000 deductibles. That's why we advertise as "Auto Hail Repair, Pay No Deductible."
How it works is that your insurance pays the amount of the repairs minus your deductible, and then typically you are responsible to pay that deductible directly to the shop to make up the last portion of the repair price. We simply waive it. This is all annotated on the contract we sign when we intake the vehicle.
Also important to note, deductibles on auto insurance claims are different than health insurance deductibles.
The auto insurance deductible applies "per incident," which means if you have several incidents, you may be responsible for several deductibles. As opposed to health insurance deductibles which are assessed on a yearly basis.
Should I file for a hail claim?
"Absolutely yes!" if you have a lease/loan on your car. You can view a lease as a long-term car rental contract, which requires you to return the vehicle in an almost perfect condition. If you have a loan or other financing options on the car, you are also likely required to fix the hail damage on your car per your lien holder agreement.
Even if you don't have either of those, this is a no brainer for any customers with comprehensive insurance coverage. A hail claim doesn't raise your insurance claim – hail damage is considered an Act of Nature.
2020 is a unique and challenging year for many people. We certainly understand the appeal of keeping the insurance payout and living with the car with dents. This will only apply if you own the vehicle outright, however, because if you have a loan on it, your insurance makes the check out to the lien holder, not you.
You also have to consider how much that payout is going to cost you in the long run. Most times, the payout is only 40 to 50% of what it's going to cost to fix. We handle the difference by requesting a supplement to the insurance, but that option is not available to an individual.
Therefore if you receive a payout for $3,000 but then go to trade it in and the dealership nets off $6,000, well, that $3,000 just cost you double what you got for it on the back end! That's expensive money!If you are facing a question like that, understanding your car's value and how much hail damage can devalue a car will shed some light on this topic. We recently wrote an in-depth article to go through all of those questions.
How to fix hail dents on a car?
As most insurance adjusters and repair shops would tell you, paintless dent repair (aka PDR) is the best way to fix hail damage on a car.
By gently massaging the metal to its original, flat, and perfect shape, PDR avoids sanding, grinding, repainting your car, thus keeps the original manufacturing paint warranty in place.
It is more affordable than conventional dent repair, less intrusive to your car, more environmentally-friendly, and takes less time to finish.
At StormWise, we hire some of the best paintless dent repair (PDR) technicians in the industry, and we hold our job to an extremely high level of workmanship. Every car goes through a multi-point Quality Check inspection prior to customer pick-up to ensure 100% satisfaction.
Have hail damage on your car? Look no further and contact us today!