It's a question we get all the time!
Should I go with a Direct Repair Shop or take my chances with an independent repair shop?
What is DRP?
Direct Repair Shops, or commonly known as "DRP's," Direct Repair Programs, or Direct Repair Networks, are basically body shops with whom your insurance company has direct contracts to fix their customers' vehicles.
When you call in your automobile hail damage claim, many times your claims representative will encourage you to go directly to their DRP to have your estimate and repair done.
Sometimes your insurance company will have their adjusters in-house at that body shop who are writing estimates and paying their insureds out for the covered damage.
Other times, they may have a deal worked out with the shop where an employee at the shop writes the estimates, and your insurance agrees to simply pay whatever their estimate comes to, or provides a fee to the shop for each estimate written.
Unfortunately, the way most insurance companies determine what shop to use as a direct repair shop is by going around to various shops in the area and seeing who will do the work the cheapest.
Do I have to use a direct repair shop?
The short answer is No!
As a consumer, you have the right to request that your vehicle be repaired at a shop of your choice.
If you've ever had body work done, you know that this is a disastrous way to determine who will work on your car. In this business, the proverbial saying "you get what you pay for," definitely holds true.
There are three main reasons I highly recommend NOT going with the direct repair shop your insurance company has selected.
1. No chance of any deductible assistance
The first main reason is that DRPs are going to charge you your deductible no matter what! 
The Direct Repair Shops have to do this for a number of reasons; a major one is because the body shop's agreement with the insurance is that they are required to perform the repairs for whatever the insurance company's adjuster has written the damage at.
Unfortunately though, adjusters miss damage more often than not. So the body shop can't afford to lose any more money than what they're already more-than-likely going to lose since the adjuster may have missed some things.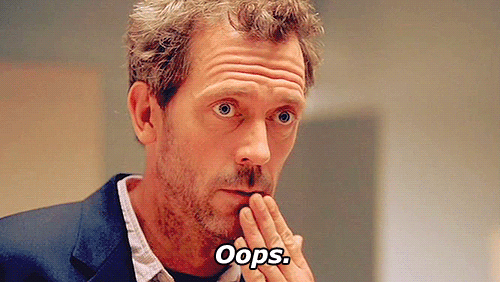 In fact, about 99% of the cars we see have at least some damage that the adjuster has overlooked, which we typically send a "supplement request" to the insurance for so they will pay for the COMPLETE repair of the vehicle (since typically, people want ALL the dents fixed, not just a few of them :).  
As a DRP, they aren't allowed to supplement in some cases, so they need that last $250, $500, or $1,000 to make a profit on the car.
2. Most DRPs don't specialize in hail damage repair
Here is the second main reason I'd recommend not going to your insurance company's direct repair shop: many times DRPs are "Body Shops," meaning they specialize in working on the exterior body of the car. This includes painting, replacing parts, and using fillers to fill in holes.
Now, fillers and re-painting is not always bad, you just really need to make sure you're going to a shop with a lot of experience and knows what they're doing if you're going to have fillers such as bondo put into your new car and are thus going to have it re-painted.
Here's a good video on the right and wrong types of bondo:
Again, it's very important to note that in this business you get what you pay for.
When an insurance company has selected a body shop who agrees to do work for cheaper than any other body shop in town, it's important to ask yourself why have they agreed to do the work cheaper? What corners are they going to cut in order to save money for themselves and still make a profit? Are they using quality products that will last as long as the car? Or are they going to fill it and re-paint it with cheap products that will crack out over time, fade poorly as opposed to the factory paint job, or just look plain sloppy?
So, back to the subject here, that a reason a Direct Repair Shop may not be a good option is that they are usually body shops.
Paintless Dent Repair is the preferred method to repair hail damage, and the easiest, least invasive way to fix it.
StormWise is not a standard auto body shop. We are a paintless dent repair company specializing in hail damage repair and dent removal via craftsmanship and metal-working: a process which does not require new parts, fillers, or paint.
As opposed to us, body shops are going to be more inclined to simply purchase new parts, such as a new hood, roof, or deck-lid, instead of using PDR to fix your car's hail damage.
That's how they make their profit.
Auto body shops do this because maybe they are not as quick at PDR as they are at simply purchasing and painting a new part, or because it's actually cheaper to have their in-house guy who is well-seasoned at using fillers and re-painting perform the repair instead of paying a PDR specialist like the technicians we employ to fix the dents.
As we previously mentioned, fillers and paint aren't always bad, but good paint guys are very hard to find. After-market paint will in most cases devalue your car no matter how good it looks, after-market paint usually fades differently over time as compared to the factory finish, and after-market parts, such as hoods or decklids, may not always fit your car exactly as an original manufacturer part does.
3. Why not use a hail repair specialist?
Lastly, if your insurance company is paying for this repair, wouldn't you want to have the work done by people who can make it appear as if your car never had hail damage? Why take a chance at having a body shop do the work and potentially de-value your car to the point you lose thousands of dollars when you go to sell it or trade it in down the road? In my opinion, I'd rather just have it done the right way the first time and save myself the headache.
Your insurance company's direct repair shop may not be your best option because they may not have as much experience with hail damage as someone like StormWise, who are hail damage specialists.
DRPs focus most of their attention on collisions, accidents, and painting, as that what a majority of insurance claims due to accidents will require. The owners of StormWise have years and years of experience fixing hail damage not only in the Denver, CO market (StormWise's Headquarters), but have traveled to places like Boston, Chicago, San Antonio, Oklahoma City, Kansas City, Nashville, Scottsdale, New Orleans, and Minneapolis, to help residents on those cities with their hail repair needs.
In the past, StormWise also had mobile teams that would travel the country to assist at catastrophe-level storms all year round. As time has gone on, however, we've been able to build our business here in Denver, and no longer send teams across the country.
Now we can proudly say, we are the premier hail repair specialists in Denver. Owned and operated locally by a family who cares for your car the way they care about their own cars. We do hail repair and PDR, and that's all we do.
That's a similar way of thinking about if you have a cut on your face and need stitches. Are you going to go to your family practice doctor to have him stitch it up? Or are you going to go ahead and opt for a plastic surgeon who specializes in cosmetic stitches and does that every day? Your family practice doctor can definitely do stitches, but if you want it to look great and not be able to tell, you're going to the specialist.
StormWise is basically the "plastic surgeons" of hail damage.
We have elected to NOT be a direct repair shop for any insurance carrier. The main reason is that we have very well-trained and highly experienced technicians who are simply not willing to work for bottom-dollar prices that most insurance companies would require us to work for. 
Additionally, as I mentioned before, insurance adjusters miss damage all the time when assessing hail claims. If we sign a contract promising we'll perform the repair for the price the adjuster writes and not to supplement any estimate, we'd inevitably end up doing a lot of work for free.
As a high-end shop with an A+ Better Business Rating, we can't afford to do work for free, and our experienced technicians wouldn't work for us if we did.
If you want your car to look like new after the hail damage is repaired, to not have to have any questionable fillers or aftermarket paint on it which could bring down its overall value, and want to not have to pay your deductible to have it fixed, bring it to a PDR hail specialist like StormWise, and rest assured knowing your car is in the hands of the "plastic surgeons" of hail damage.