You're outside enjoying your lawn when you feel those first few pebbles of hail. You can see the storm picking up, so you run into the house. You're relieved to be inside for a split second before you realize your car is outside with no protection, getting pelted with hail.
When the storm passes, you see the telltale dents of hail damage and you're faced with a decision.
Should you repair it? Is fixing hail damage to your vehicle worth the cost and effort?
Is It Worth It to Repair Vehicle Hail Damage?
Your finances are your own and every person needs to do their own cost-benefit analysis. In general, though, fixing hail damage will pay off in the long run. In fact, there are several reasons why prompt hail damage repair is the way to go.
Insurance Coverage
If you have comprehensive auto insurance, your insurance company should cover the damage. Your only cost is your deductible, which is often waived when you work with us. Contact us to find out how much we can cover for your deductible.
Most people don't love dealing with insurance claims, and you don't need to. Our team at StormWise will coordinate with your insurance directly. You get your car fixed without the hassle of the back-and-forth.
Lease Requirements
Every vehicle owner weighs the pros and cons of leasing a vehicle compared to buying one. A downside of leasing you may not have considered is that you don't have a choice about fixing damages.
In most cases, your lease will require that you repair any damage to the vehicle. That includes hail damage and other storm damage.
The same goes for a car you're renting.
Maintaining Your Car's Value
If you own your vehicle, it's an asset in your financial portfolio. You want to keep its value high so you can sell it from a stronger price and get the money out of it in the future.
As you can imagine, hail damage puts a serious damper on your vehicle's value. It often decreases the value by more than the cost of repairs. In other words, if you try to save money by skipping hail repair, you're likely costing yourself more money.
Insurance Claim Values
Speaking of your car's value, that value will have an impact on future insurance claims too.
Imagine you have hail damage that has reduced your car's value by $10,000. If you get into an accident and the vehicle is totaled, you get $10,000 less than you would have received.
This is also an issue if there is a future claim that doesn't total your car like a minor accident. The insurance company can claim that they don't know what damage is from the accident and what damage existed already.
At best, this means a more complicated process.
At worst, the insurance company doesn't pay for all the new damage and you lose thousands of dollars.
Avoiding Further Damage
Hail damage doesn't end when the storm does. In the right circumstances, unrepaired hail damage can lead to further damage to the vehicle.
Hail sometimes scrapes or chips your vehicle's paint. This can expose the metal below your paint which leaves the metal vulnerable to rust.
As you might expect, a rusted hole through your car's body isn't a cheap fix. If you repair the hail damage sooner, though, you save yourself the expense and the risks.
Vulnerability to Future Hail Damage
Hail storms are more common in Colorado than in most parts of the country. Some people get hail damage and they say, "What's the use in fixing it now? Another hail storm will come soon so I'll fix my car after that one."
The problem is that not all hail damage is cosmetic only.
Hail can weaken the metal of your vehicle's body. If you don't repair it, the weakened metal will sustain even more damage from the second hail storm.
The better strategy is to repair your damage after each hail storm. If you find your car with hail damage time and time again, it may be time to find a safer parking option.
Preparation for Future Sales
You never know when you might need to sell your vehicle in a hurry. Perhaps you fall on hard times and need the cash. Maybe you need a different vehicle in a rush and you need to trade in your current car so you can afford it.
Selling or trading in a vehicle with hail damage is very difficult. If you can find a buyer at all, you'll bring in far less money than you should. The best choice is to fix your hail damage before selling or trading in the car.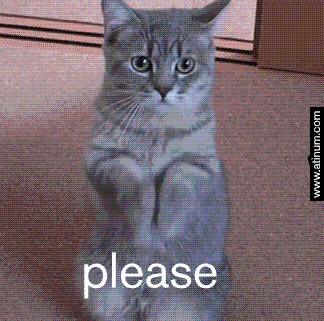 The problem is that hail repair can take time. Especially during Colorado winters, you might find long waits at body shops due to the higher rate of weather-related accidents. If you're strapped for cash, waiting a week or more for repairs could be a deal-breaker.
What's the better solution? Fix your hail damage soon after it happens. That way, your car is ready to sell at the drop of a hat.
What To Do If Your Insurance Company Totals Your Car Due to Hail Damage?
Your insurance company may decide your hail damage costs so much that your vehicle is totaled. While you can't change that decision, there are ways to get the best value from the situation.
Pro tips: Always negotiate your vehicle's value.
The insurance company wants to pay out as little as possible. They will find the lowest comparable vehicles out there as a benchmark to assess your car's Actual Cash Value (ACV). That's why you will always want to contest that initial ACV. We advise all our customers to find three or four comparable vehicle sales and listings and send them to the insurance company.
How to Start the Process of Fixing Hail Damage to Your Vehicle?
If you're ready to get started fixing hail damage on your vehicle, there's no time like the present. Call our storm damage specialists to get your estimate.