Colorado ranked second in the US for the number of hail loss claims in 2019.
Living in Colorado means it's very likely that your car will have hail damage at some point. When you need hail repair for your vehicle, you want to be sure you're using the best repair company.
Here are some important factors to consider helping you find a company that meets your needs.
How They Treat You and Your Car
The first thing to consider is the quality of service you'll get from an auto hail repair company. Do they really care about you and your car? You rely on your vehicle, and you need it repaired quickly to the highest possible standard.
Look for an auto hail repair shop that listens to you. They should treat you and your car with respect.
Paintless Dent Repair
Does the hail repair shop offer paintless dent repair (PDR)? For most hail damage, PDR is your best option.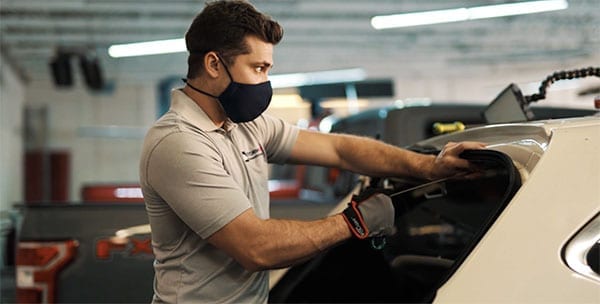 What Is Paintless Dent Repair?
PDR will repair hail damage as well as other dings and dents. PDR will work as long as your vehicle's paint didn't chip or crack. Modern automotive paint is extremely hard and resilient, and it remains intact through the impact of most hail.
A PDR technician will first determine the extent of the hail damage. The technician then accesses the back side of the dent by getting behind the body panel.
Finally, the technician uses special tools to carefully work the metal back to its original shape.
Advantages of Paintless Dent Repair
PDR has several advantages over traditional body shop repairs for hail damage.
1. Speed of the repair
PDR is faster than a repair from a body shop. Your car could be repaired in as little as a few hours depending on the extent of the hail damage.
2. Less expensive
PDR takes less time, less materials, and less labor than a body shop repair. You will pay less for PDR.
3. Preserves your vehicle's resale value
A body shop has to replace entire panels of your car. If anything in the repair doesn't exactly match the rest of the vehicle, you lose resale and trade-in value.
PDR restores the original appearance of the car without replacing panels or repainting. Maintaining your factory finish helps protect your car. You will also keep the manufacturer's paint warranty.
Body shop repairs can show up on a Carfax report. PDR is a less invasive repair and doesn't leave a record on Carfax. A clear Carfax report reassures potential buyers when you sell your car.
4. Better for the environment
PDR doesn't use harmful chemicals or solvents like paint and paint thinner. It's better for the technicians' health, and it releases less toxins into the environment.
Paintless dent repair is usually the best and least-expensive way to fix hail damage. Look for a hail repair company with expertise in this technique.
Repair Experience
Choose a well-established automotive hail repair company with experienced technicians. It's no secret that a company with a proven track record is more likely to give you the level of service you're looking for.
Performing a quality PDR repair requires skill and experience. During storm season, some dent repair shops hire less experienced technicians just to handle the demand.
Even worse are the storm chasers who come into town after a storm to make a quick profit and leave. These types of businesses can leave you disappointed.
Here are some questions to ask when you're looking for an automotive hail repair company:
How many years of experience do the technicians have? – StormWise has been repairing auto hail damage for more than 25 years.
What are their quality check process? – We have a multi-point Quality Check inspection to ensure that nothing is missed and the car looks amazing when you pick it up.
How do they stay up-to-date with the latest repair methods? – Our paintless dent repair (PDR) technicians go through a rigorous audition process prior to onboarding with StormWise.
This is how we guarantee you're leaving your car in good hands.
Quality of Work
A good hail repair company will stand behind their work with a warranty. Anything less than a lifetime warranty should make you think twice. If a dent is repaired properly with PDR, it won't ever come back.
In addition to a comprehensive warranty, look for a company with a documented quality check procedure. You want to be sure that nothing is overlooked. Your car should be as good as new when the repairs are finished.
Quality of Service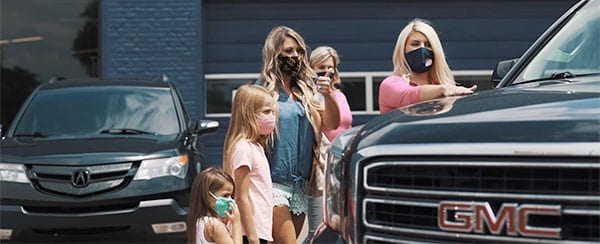 A reputable auto hail repair shop will make the repair process easy and convenient. Here are some services to look for in a top-notch company:
Can come to you for the inspection and estimate
Valet service to drop off and pick up your vehicle
Free rental car if necessary
Can replace the windshield and aftermarket parts if necessary
Will help you file an insurance claim
Will waive your insurance deductible
Will work with your schedule
Having a repair shop handle the insurance claim on your behalf is a big advantage.
Dealing with the insurance company by yourself can be stressful. You can feel pressured to use one of the insurance's contracted partner shops, which is almost never in your best interest.
Look for a hail repair shop that will be your advocate and give you five-star customer service.
Repair Timeline
Some shops put customers on a long waiting list, especially during storm season. Look for a company large enough to handle high demand. They should be able to tell you how they scale up when they need to.
Customer Reviews
See what other customers say about any hail repair company you're considering. Google, Yelp, and Facebook are good resources to get an idea of a company's reputation.
A few bad reviews are normal. The overall rating will tell you what most customers' experience with the company was like.
Choosing the Best Auto Hail Repair Company
When you need hail repair for your car, you want to be sure you're using the best company. Look for a well-established shop with experienced technicians. They should be able to perform paintless dent repair because that is usually the best option to fix your vehicle. You need quality work and quality service.
In Colorado, Stormwise Automotive Hail Repair will exceed your expectations. We offer quality paintless dent repair and customer-focused service. Contact us for a free quote today.