If you are a car owner, chances are you've had the experience of having your vehicle dinged by something. It's an annoying occurrence to see your car get damaged, but it is usually not too bad and can be fixed with a quick phone call to a repair shop. 
However, what if the damage is more than just one small dent? 
You may have heard about hail storms hitting places in Colorado, causing significant amounts of damage to cars. 
Read on for tips about how to handle car hail damage repair when it arises and what expectations should be set before getting started with repairs!
Scenario 1: New to Colorado and never experienced hailstorms before:
Expectation/Myth: I don't need comprehensive insurance.
One of the most important questions Colorado car owners should ask themselves is whether or not they want Comprehensive coverage, which covers damages due to severe weather including car hail damage repair. 
If you have this protection and your car gets hit by a storm, then repairs will be covered; but if you don't buy it on your own accord then any fixes will come out of pocket when damage occurs.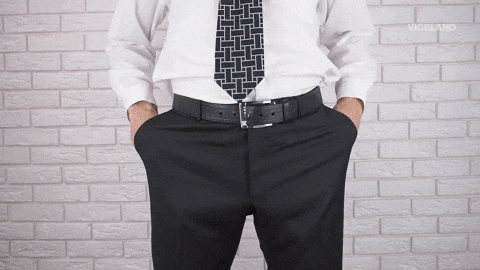 Fact: You may need it, as
hail storms happen every year

in Colorado.

Hail season usually starts in late spring, April and lasts until September. Colorado was one of the top 5 states that had the most hail damage claims with an average cost of $6,500.

If your car has a value more than 10K then you should invest into Comprehensive Insurance to avoid paying out of pocket for damages if something were to happen during hail season.
Scenario 2: New to hail repair or used an auto body shop before for hail repair:
Expectation/Myth: This is gonna take forever. 
Fact: You can get your car fixed in
a few days

.

While this is true for many auto body shops, at StormWise, our technicians use the advanced paintless dent removal process. Because the methods used for paintless dent repair do not disturb the paint process, we can save you money and time.

In most cases, we can fix car hail damage repair in a few days during off-season and as quickly as 2-4 weeks when it comes to the time of year when there are regular storms.

If there is a delay, it is usually because we're waiting to hear back from your insurance company. Regardless, we'll keep you in the loop of the entire process.
Scenario 3: Non-car enthusiasts: Is car hail damage repair necessary?
Expectation/Myth: Hail dents are pure cosmetic repair, not a big deal.
At first, you might think that a few dents or scratches don't matter. It's just cosmetic work and nothing major right? Well, not exactly. 
There are many factors when deciding whether these dents should be fixed as soon as possible or if they can wait until later down the line.
Some people may say "it doesn't bother me" but this is usually because they aren't aware of how much value their car loses with car hail damage repair dents in its exterior surface which could make them lose thousands of dollars!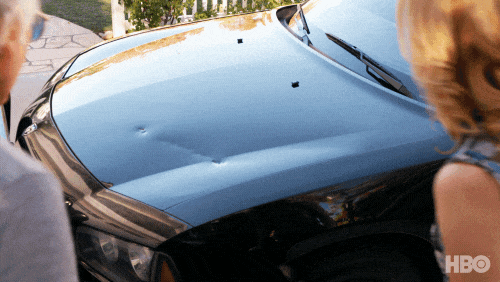 Fact: Unrepaired hail dents can cost thousands of collars for further damage fix, accident repair, and resell value decrease.
Many times, insurance companies know where your car typically resides and if they know there has been more than one hail storm in that area, they may assess multiple deductibles! 
The longer that you wait to get it fixed the worse off it becomes so make sure not let a few weeks go by without getting repairs done on those dents and scratches from a recent storm.
Not only does neglecting your vehicle's exterior affect its appearance by leaving unsightly dings and scratches on the finish—it also leaves those parts of your car vulnerable to more serious damage like rust or corrosion due to oxidation. To remove the rust, you're looking at potentially thousands of dollars in repairs.
Common Question 1: Is it going to cost a fortune? 
Expectation/Myth: It's gonna cost too much. I can't afford it. 
Fact:  It's covered by comprehensive insurance. And most of the time, we'll help cover your deductible, so there are
no out-of-pocket costs

*.

*stipulations apply

While vehicle repairs are not always easy on the wallet and are often cause for concern, auto hail repair is covered by comprehensive insurance coverage. And we usually can help with deductible coverage on your car hail damage repair.

Our proven track record has gained us partnerships with major insurance companies like Geico, The Hartford, and State Farm. These relationships allow them to trust our estimate of the cost for repair without sending an adjuster out on site! 

This also accelerates your claim process so you can get back behind the wheel in no time.

Even without comprehensive insurance coverage, there could be modern methods which may not break the bank so you should get an estimate today.

If you want to avoid talking to a sales person, try our car hail damage repair calculator.
Common Question 2: Would my insurance go up after a hail repair?
Expectation/Myth: I don't want to use my insurance because my fee will go up.
This is an understandable concern as many think that using your car insurance for hail repair may cause the premium to go up. This idea comes from misconceptions about what comprehensive coverage protects in the first place.
Fact: Hail is a natural, uncontrollable event and won't raise your premiums.
Hail damage is considered a comprehensive claim or an "Act of Nature," which means that it's not something you can predict and the insurance company won't penalize you for being too unlucky!
When you trust the people who work on your car, it should be easy to feel confident and comfortable leaving them in charge.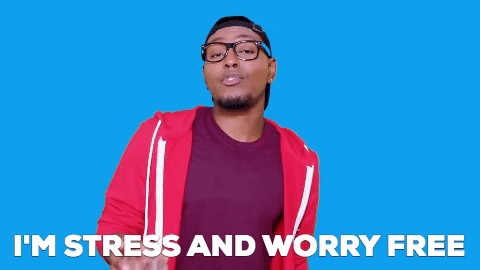 We Are Here For You
You can always count on our team at StormWise to be responsive, respectful, and trustworthy. We've been around for decades because we take care of your car as if it were ours too. 
Whether you need bumper-to-bumper hail damage repair or just a small ding repair, contact us today! 
Our lifetime warranty ensures that all work is backed by the best quality in the industry.