On average, minor bumper dent repair will cost somewhere between $150 and $250, but can be as little as $50 or as much as $600 or more depending on many different factors. Everything from the type of damage to vehicle make and model, material of the bumper, location of damage, and more can influence the price you pay to get it fixed.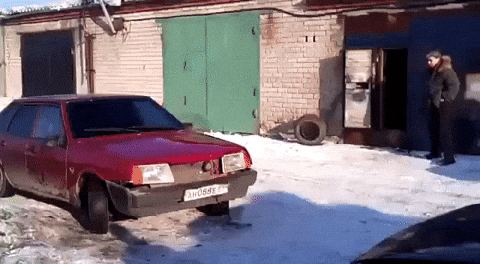 Since 2012, StormWise has been a leading auto hail repair company, which means we've seen all types of damage and the costs associated with bumper repair. We've compiled all the information you need to know about repair costs so you can make sure you avoid overpaying for dent removal. 
Keep reading to learn the answer to, "How much does it cost to fix a bumper dent?" as well as information about different types of damage, factors that affect bumper dent repair cost, whether DIY repair is an option, and how to save money when getting your bumper fixed.
Jump to:
Cost Estimates for
Bumper Dent Repairs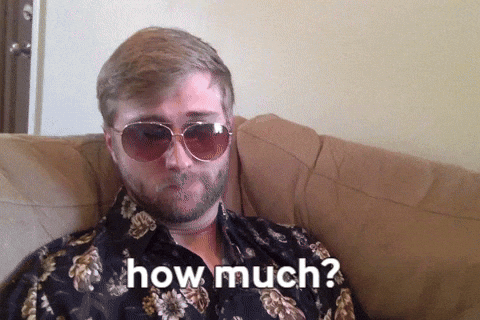 Since cost estimates can vary greatly depending on the extent of the damage, it's a good idea to narrow down bumper dent repair costs by type of damage. 
Cost Estimates for Minor Bumper Dents
With minor dents, paintless dent repair (PDR) is an affordable and permanent option that can make your car bumper look like new. Paintless dent repair involves reshaping, maneuvering, and smoothing the bumper panel using specialized tools. This leaves the bumper just as strong as before the damage occurred without any need to repaint. 
On average, you can expect to pay around $150 to $250 for professional paintless dent repair, but the rear or front bumper dent repair cost can be as little as $50 for light dents. The out-of-pocket costs will also depend on the company or mechanic you choose to fix your vehicle. 
For example, a dedicated hail repair shop like StormWise specializes in traditional dent repair and likely won't charge as much as a dealership or full-service automotive mechanic, or auto body shop. Plus, our bumper repair experts know exactly how to fix small dents, scratches, scuffs, and more without hassle. We even offer free rental car and valet services!
Get to know more about Average PDR Cost.
Average Costs for Major Bumper Dents
Major dents and more extensive bumper damage can include deep scratches, larger dents, creases, and other damaged areas too extensive to be treated with minor repairs. While hail can cause major dents, the more likely cause is significant impact including vehicle collision or fender bender. If it occurred during a storm, it may also be caused by falling tree branches or other objects. 
Since larger dents may require a new paint job, sanding, buffing, plastic filler, and more work, you will pay higher labor costs. In general, you can expect to pay between $200 and $750 for major dent repair if you do not need a bumper replacement. If you need a new bumper, then you will likely pay between $800 and $2,000 depending on the type of vehicle, labor rates, car insurance, and other factors.
Cracks and Punctures Estimated Repair Costs
Serious damage like deep cracks, punctures on the bumper cover, and holes extend beyond a dent in bumper repair cost and will usually require bumper replacement. This is because these damages compromise the strength and integrity of your bumper. 
Bumper Dent Repair
vs.
Bumper Replacement Costs
Bumper dent repair involves fixing minor damage including small dents, minor scratches, mild scuffs, and other damage to the surface of the bumper. This repair process may only require paintless dent repair, but may also involve sanding down the damaged area, filling it in with a body filler, and then smoothing and buffing the service. 
This area will then be primed and painted to match the color of the rest of your bumper. Since this process is less time-consuming and doesn't require a new bumper, you will typically pay somewhere between $150 and $600. 
On the other hand, if you have major damage, punctures, splits, breaks, and cracks, then your vehicle will probably need a complete bumper replacement. In this case, the damaged bumper will be completely removed and replaced with a new one. This involves higher material and labor costs. Estimated bumper replacement costs land between $800 and $2,000.
Factors Affecting
Bumper Repair Cost
As you can see from the various estimates and types of damage, the bumper dent repair cost can vary a lot depending on many different factors like vehicle model, material of the bumper, location of bumper damage, location, and more. Knowing how these factors influence cost can help you prepare your budget and avoid overpaying. 
Vehicle and Model
The type of vehicle as well as the model of vehicle can change the price you pay for dent repair for a few reasons. First, if you need a bumper replacement, aftermarket parts will be more expensive for luxury vehicles or SUVs than for common sedans. Second, the size of the bumper, material, and other factors can change from one vehicle make or model to the next. 
Extent of the Damage
(Minor vs. Major Dents)
As we mentioned earlier, severe damage will incur a higher average cost than minor damage. Even when you don't need a bumper replacement, heavier damage still means more labor costs, significant auto body repair, repainting, and other services that may not be needed for mild dents. 
Material of the Bumper (Plastic, Fiberglass, Metal, Chrome)
Most modern automotive bumpers are made from some sort of plastic material like polypropylene (PP) or polyurethane (PUR). Fiberglass is another popular glass-reinforced plastic that's popular for its protective properties.  Due to the popularity and affordability of these materials, plastic bumper repair costs less than metal bumper repair costs. However, when it comes to severe damage or full replacement, newer bumpers are sometimes more expensive because they are filled with sensors, lasers, cameras, and more. 
Location of the Bumper Dent Damage (
Rear Bumper
/
Front Bumper
)
The location of the bumper dent damage can influence cost as well. This includes where it is on the vehicle. And while front and rear bumper dent repair costs are similar, especially for minor dents, they can still differ. It also includes whether the damage impacts headlights, fog lights, license plate covers, deflectors, cameras, sensors, and other features. 
Paint Damage (Scratches, chipping and peeling, color matching complexities)
Some dents don't damage the paint at all, but minor scratches, chipping, and peeling will require new paint. For some of the most common colors and vehicle manufacturers, the paint may not be difficult to match or obtain from the original equipment manufacturer (OEM). However, for luxury vehicles, rare colors, and custom paint jobs, the bumper dent repair cost may be higher due to color-matching complexities. 
Labor Rates
and Location
Different companies and services charge different labor costs, which influences the price of your bumper dent repair. This can also change based on geographical location. If your vehicle requires extensive repairs, it can be a good idea to compare multiple auto body shops and repair services to get the best price. 
Find out the Cost of your Bumper Damage – Get your Free Estimate within an hour .
DIY
Bumper Dent Repair
: Is it Worth it? 
DIY bumper dent repair can be an attractive option for saving money. While it's not a recommended option for large dents or severe damage, it's a viable option for minor dents and could save you $50 to $150. Plus, you'll walk away with a skill that you can use to fix bumpers for yourself, friends, and family. 
However, you will still need to buy specialized tools before fixing even minor dents. There is also a potential for further damage to the bumper, headlights, sensors, and other parts of your vehicle. This could contribute to expensive future repairs that could have been avoided by using a professional service in the first place. In addition, it can be difficult to match paint colors and you may end up with a noticeable color difference. 
When to Seek Professional Assistance 
For any dents you are unable to repair at home, it's a good idea to seek professional assistance. This is especially true if you have any concerns about damaging your vehicle further or if there is any need for a repaint or color matching. 
Not only does fixing bumper dents restore the aesthetic of your vehicle, but it also ensures the bumper does what it's supposed to. That means that professionally repaired bumpers will protect your vehicle, passengers, and you from injury or expensive damage. 
How to
Save Money
on
Bumper Dent Repair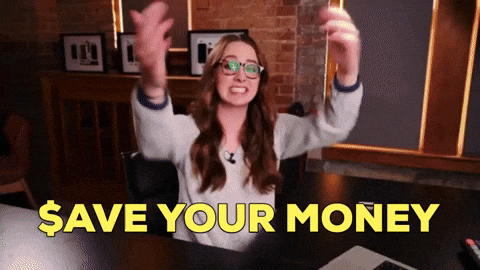 There are a few ways you can save some money on a bumper dent repair cost including performing a careful assessment of the damage yourself, choosing a reputable bumper dent repair shop, and considering an insurance claim. 
Assess the Damage
By evaluating the damage to your bumper, you can determine the type of repair necessary. A good assessment can help you decide if DIY repair is worth it or if that route could damage your vehicle further. It can also protect you against overcharging by an auto repair shop. 
Choose a Reputable
Bumper Dent Repair Shop
While it's a good idea to compare prices from different dent repair shops, you must choose a reputable option. Doing so will protect you from dishonest quotes and added fees. Plus, you will have peace of mind knowing that your vehicle is in good hands. 
Use Insurance
It's possible to use standard insurance coverage or collision coverage for dent repair. This can save you money, but you will want to consider your deductible because the repair costs may be lower overall. You should also consider whether you are at fault because your insurance company may raise your premiums. If you aren't at fault, then the other driver's insurance company will pay for repairs. 
Bumper Dent Repair Cost
FAQs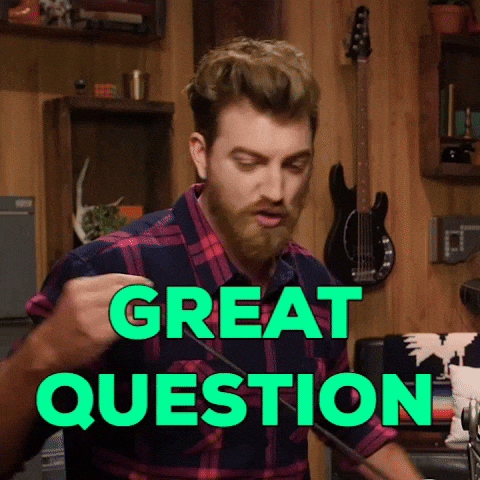 How long does
bumper dent repair
take?
Standard dent repair can take anywhere from a couple of days to 2 weeks, which can be stressful when you don't have a vehicle to get around. StormWise makes it as easy as possible with a fair and fast turnaround and free rental car and valet services. 
Can I wait to repair bumper dents?
We don't recommend waiting to repair bumper dents because even minor damage can spread, cause pain chipping, impact the integrity of the bumper, or contribute to rust. This can cause the repairs to cost more in the future than it will be to fix this type of damage right away.  
Do dents decrease car value?
Major dents, especially when caused by a vehicle accident, can drastically decrease car value. Even minor dents and scratches can decrease car value a little. However, having them professionally repaired can restore the look, feel, and value of your car. 
Why do modern cars dent so easily?
Modern cars may dent more easily than older vehicles due to the materials used in construction. Many modern vehicles feature plastic or fiberglass bumpers, which are more prone to dents and damage than metal and chrome bumpers that are more common in older cars. In fact, new vehicles have crumple zones at the front and rear that are designed to absorb the force. 
Get back on the road quickly – Schedule your Free Estimate