What should you consider when looking for a hail damage car repair company near you?
Every year, hundreds of cars get seriously damaged from hailstorms. If you are warned ahead of time, you can take precautions like covering up your car or putting it in a garage. However, storms can sometimes catch you off guard, leaving your car at the mercy of the elements.
If your car has sustained damage from a hail storm, fear not. Repair options are available, and depending on how bad the damage is, techniques such as paintless dent repair can restore your car to its original condition without impacting its value.
In order to get a good repair job, though, you must find the best repair shop near you. Read on to learn some basic tips for deciding which hail damage car repair company to trust.
Look at Reputable Shops With Certifications and Reviews

While heading to a reputable shop may seem obvious, many people choose less-than-ideal shops for a variety of reasons. You may get seduced by cheap pricing, fast repair times, or promises that the repair can be done with minimally invasive and less costly methods.
The grim reality is, you get what you pay for–and disreputable shops often perform low-quality repairs. So how do you tell if a shop or mechanic is trustworthy enough for a hail damage car repair? There are a few telltale signs.
First, do research online and look at their customer feedback and reviews. If the reviews are overwhelmingly negative, or if there are only a handful of them, you should think twice before choosing that specific auto repair shop.
You should also be wary of businesses with far too many positive reviews—unreliable businesses often make fake reviews to artificially enhance their reputation. To find a reputable shop, look for a mostly positive collection of 50+ reviews that include details, not just short phrases like "Great!" or "Best shop ever!".
Another thing to watch out for is the company's actual accomplishments. If a repair shop has been in business for many years and has extensive experience in hail damage car repair, they are most likely capable of repairing your damaged vehicle. Likewise, look out for shops that have a large number of satisfied customers and deal with negative reviews in a caring, compassionate manner that indicates they are interested in providing good service. Finally, a reputable shop will be able to explain its methods, values, and general practices.
Assess Your Options by Conducting Your Own Research on the Best Repair Services in Your Area
Many people ask their insurance for options of repair shops. The truth is it's usually not a good idea to use the insurance preferred shops. No matter what your insurance recommends, though, you always want to look for a company that can do the best repair for your car. Try to follow the process below:
Find the repair shop that can do the best job.
Check and see if this repair shop has experience working with your insurance company.
See if the adjuster has any suggestions against using a specific company— this would be a huge red flag.
As long as your insurance will work with it, proceed—do not use an insurance preferred shop.
Insurance Approved Repair shops may be fully qualified, but they are "approved" to keep the insurance best interest, not yours. By sending customers to these shops, insurance companies have full control over their costs, such as how much they can pay a technician, using used parts instead of Oem (new and manufactured) parts, and mandating that you pay your deductible.
Ask For a Quote to Make Sure Your Shop is Experienced in Hail Damage Car Repair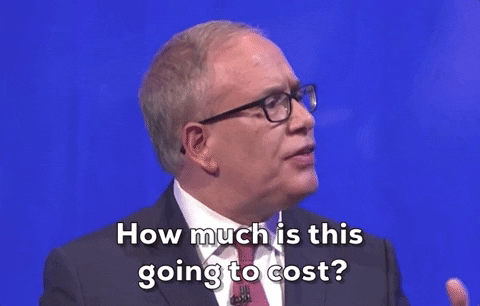 To the untrained eye, dents from hail damage may seem pretty easy to fix. After all, they're just dents, right?
Many inexperienced mechanics will make this assumption and perform repair jobs that only partially satisfy your vehicle's repair needs, or just hide the damage and not actually fix it. Procedures such as pushing out dents using force and then covering the remaining damage with wax and paint are common. Mechanics that are slightly more experienced may use overly invasive (and more expensive) methods of traditional dent repair, even when it's not necessary.
Remember that hail damage car repair, especially paintless dent repair, requires well-trained and experienced hands, quality tools, and extensive knowledge to be accomplished correctly.
Depending on the severity of the damage, auto hail repair may involve PDR, traditional dent repair, part replacement, repainting, and more. It is important to find a shop that has had experience doing all these things, and knows enough about hail damage car repair to identify and use the best methods to fix your car.
Look for well-established shops near you that specialize in hail damage car repair. For instance, Stormwise has been serving as Colorado's premier hail damage car repair service since 2012. They can repair your car more efficiently and cost-effectively than a shop who has only been in the hail repair business for a shorter time period.
If you are unsure whether to trust a certain shop or not, ask them for a quote and see how they assess the damage. Insurance and qualified repair shops price PDR cost according to the PDR pricing matrix. If the shop seems to be asking for random, unexplainable upcharges and fees for procedures that don't make sense (for example, a full repainting when only one panel is damaged)–or conversely, quotes incredibly low fees–it's a tell-tale sign that they don't have a standard procedure for dealing with hail repair, which will prevent them from repairing your car properly.
An experienced shop will be able to quickly diagnose and price your PDR cost. They can readily explain the details of how the procedure works and why certain measures are being taken to fix all the identified damage.
If you are curious about what an industry-standard quote would be for your car, you can try this free hail damage car repair cost calculator–or click here to get an estimate.
Find a Company That Knows How to Handle Insurance
For financial and legal reasons, it's absolutely advisable to find a repair shop that works with your insurance. Auto shops that can work with insurance are also typically capable of providing high-quality repairs.
Hail damage car repair is covered by comprehensive coverage insurance, a type of insurance meant for non-collision damage and 'acts of nature' like storms, floods, and falling debris. Many popular car insurance providers offer comprehensive coverage plans, especially in areas where hail is common.
Most shops that are experienced in hail damage car repair already have a system set up to deal with insurance, streamlining the entire process.
For example, Stormwise works with your insurance adjustor to make sure the full cost of the repair is taken into consideration and any supplemental pay is included. If a deductible is necessary, Stormwise will pay it out of our own pockets so you don't have to pay for anything. We also have insurance experts on our team that can answer any questions you may have. You can find out more about our insurance process here.
When you're looking for a repair shop, ask what their insurance policies are. If they cannot explain their process properly, that's an indication of their lack of experience in performing hail damage car repair.
Similarly, if there seems to be a lot of confusion, errors, and back-and-forth communication with insurance, you may be working with a shop inexperienced with hail damage car repair. A reputable, experienced shop that knows how to properly repair your car will also know how to deal with insurance.
If you would like to get started with us on your car's hail damage repair, you can click here to receive an estimate, or use our hail damage car repair cost calculator.