Hail damage to your car can be frustrating.
Hail damage could mean dents and dings in your car's body, cracked or shattered glass, and even water damage in the interior.
However, it is crucial to take the time to find quality dent repair service providers in times you need them.
You want to make sure your vehicle is fixed correctly, but how do you know which repair team will give the best service?
There are a few warning indicators that can tip you off to the basic—or low—the quality of an auto hail repair shop.
Keep your eyes peeled for these 5 tell-tale signs of low quality auto hail damage repair shops, before choosing an auto hail repair body shop:
Sign #1—- Parking Lot Scammers
One of the most common dent repair scams is from on-the-fly repairmen who approach car owners in parking lots.
They search for cars with minor body damage, and then offer to fix it. If you accept the offer, they will sometimes convince you they can get the job done right there in the parking lot.
When you aren't expecting, they first forcibly push the dent out as much as possible.
They then cover the "repaired" area with wax. The wax is supposed to restore and protect the paint, and they'll tell you it can't be removed for several hours. Its real job is to hide the poor quality of their work.
Going to an established car hail damage repair shop greatly reduces your chance of getting scammed, but that doesn't mean their work will be great, either.
Sign #2— Low-Tier Paint Jobs
If your car has damage from hail, check to make sure your paint isn't damaged. If there is a smooth texture of metal that feels uneven and rough to the touch, then you're likely dealing with paint-impacting hail.
A dent repair shop may attempt to fix this, but the area will need new paint and a protective coating applied to prevent rusting.
When going to an auto hail repair shop for paint, make sure they are not using generic paints that are "close enough" in color that it can pass— because at some point soon, it won't.
The obvious issue with this is that the color will need to be corrected, likely by a reputable paint shop, and likely paid by you—again.
Don't waste your money on low quality paint jobs, just to get another one in a matter of weeks.
Sign #3— Inconsistent Credentials & Reviews
Visit the shop's website and read customer feedback on service reviews.
If the auto hail repair shop has no reviews, fewer than 50, or many are negative, then steer away from giving it a chance.
Be wary that some review sites may also be biased towards brands, so be sure to investigate before making purchases on any services.
If a car hail damage repair shop is new and doesn't have many in-point relationships with insurance companies, the process may take much longer to get your claims approved and their work completed.
It's also important for you to consider the advice of your insurance adjuster on this issue, as they may tell you what shops are legitimate and which ones are not. If an adjuster warns you to stay away from a particular auto hail repair shop, it's always a red flag.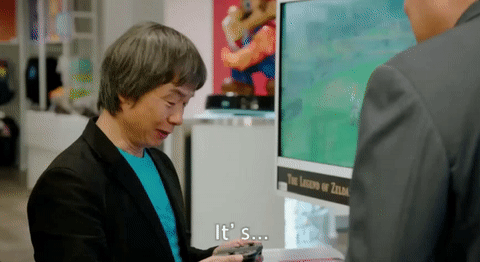 Sign #4— Extremely Low-Prices
When shopping for quotes, you might find one below the rest. While competition among car hail damage repair shops benefits consumers, keep in mind the downside: lower quality of work and surprise fees.
Shop prices are not the only key to knowing the quality of the services, as high and low-quality work can be costly. But, knowing the shop prices is always valuable to get a comprehensive estimate, so you can know what to at least expect from their services.
But, if a well-known car hail damage repair shop can give you a clear explanation of their rate and the services involved, this is usually a sign this particular car hail damage repair shop and the whole team know what they are doing.
If a hail damage repair shop offers too many incentives at extremely low prices, remember that if the deals sound too good to be true, oftentimes it is too good to be true.
Sign #5- Exaggerated Work Requirements
Some shops insist your entire paint job needs to be redone, or that you need an entirely new panel just because they've found one minor dent.
Don't fall for this!
Always getting a second opinion before agreeing on the repair can help save you money and loads of time.
There may even be times when a shop insists that the only way to do a certain service to your car is to leave the vehicle in their repair shop, work on the car's issues for a few weeks—be careful.
If it seems like they're just trying to take as much of your money as possible, or that their timeline is unreasonable, they probably are.
If the people at the shop aren't listening to your concerns, then it's much better to go somewhere else—like the auto hail repair shop experts of StormWise.
We Keep Your Car Running Season Long
Looking for a good auto hail repair service in your area? Look no further.
You need the best. Stormwise Automotive Hail Repair offers years of experience fixing up cars damaged by hail collisions. We know how to work safely and diligently on your car without risking any additional damage or requiring more repairs later down the road!
You need quality work and quality service from quality professionals.
Serving the Denver and Colorado Springs area, Stormwise Automotive Hail Repair is your hail-damage repair solution for quality paintless dent repair from professionals who are laser focused on customer service.
Contact us for a free quote today!