If you're someone that treats their vehicle like family, then you might be wondering, "who's best to take care of the damage on my truck?". If that's you, then you need to learn all that you can about how to repair hail damage on a truck.
Doing so can help you understand why it's necessary to get the hair damage repaired as quickly as possible. Educating yourself will also help make the right decisions when selecting an auto hail repair shop.
See below for an in-depth guide covering the different types of hail damage on a truck, why you must fix the damage ASAP, and so much more.
What Should I Expect With My Insurance?
If you're a new truck owner or are currently shopping for a new truck, be sure to include comprehensive coverage in your car insurance. It protects your car from non-collision accidents such as hail, hitting a deer, etc.
If you currently have comprehensive coverage, then your hail damage repairs will be covered. Better yet, reputable repair firms, such as StormWise, can help you manage the entire comprehensive claim process.
Don't wait for another storm to hit. Capitalize on your comprehensive coverage right away to make your truck look as good as new!
The Different Types of Hail Damage on a Truck
All drivers know how harmful hail can be to a car. However, you might not realize that there are several different types of hail damage that your truck might sustain.
It's important to know the different types of damage so that you can identify what damage was caused by the hail storm. Here are the most common types:
Dents—The most common form of damage from hail. They can vary in size and depth depending on the severity of the hail storm. Most often, they're found on the hood, roof, and side panels of your car. Occasionally on the door as well.
Paint Damage—Paint damage is common along the sides of the car. As the hail is falling, it can brush up against your car and scratch the paint off. If you see unusual marks on your car, it was likely from the most recent hail storm.
Cracked Glass and Lights—Severe hail storms can put severe cracks in your car's windshield. It can also shatter your lights, the glass around your car, and your side mirrors as well.
Crooked Side Mirrors—Large hailstones will knock your side mirrors out of place and can even knock them off in some instances.
Trucks Require Specialty Repair
StormWise specializes in truck hail repair. Not only do we have the technical knowledge and skills to repair trucks, but we also understand customer preferences.
For example, truck owners sometimes don't want to fix the roof because it's tall and you can't see it.
Specialized tools are required for truck hail damage repair because most trucks are all aluminum. When you perform paintless dent repair on aluminum, you have to be certified, which we are for a very long time.
Special parts of trucks can cause their own set of issues.
For example, tailgates are unique to trucks, and the repair shop (like StormWise) has to know how to take them apart and put them back together.
The Average Cost of Hail Repair for Trucks
If you were to perform a common Google search on the topic, you might be led astray. It would give you the impression that the fix would be cheap and might not even be necessary. That couldn't be further from the truth.
The average hail repair for trucks is $6,500. To get a more accurate repair estimate on your truck, you can use a free estimator. Or follow the instructions here to use the Paintless Dent Repair Matrix (PDR Matrix, for short), and do your own calculations.
The most common mistake among truck owners is waiting too long to repair the hail damage on their truck.
If you don't repair your truck's hail damage in time, it can lead to even more costs in the future.
Why? Because unrepaired hail dents can cause further and more severe damage to your truck. Learn more and see this under the "you risk paying more" section of this article.
Additionally, you may get hit by a second storm.
Your insurance company keeps track of hail storms. If you wait until the next hail storm season to get all the damage done at once, the insurance might refuse to pay.
If the damage to your car is more severe than the most recent storm would've caused, they have reason to believe you waited too long to fix it and will refuse to pay the difference. That kind of repair can quickly add up on a truck.
Don't Fix the Dents Yourself
Whatever you do, don't try to fix the dents yourself.
While hail repair experts make it look easy, it's a lot more complicated than it sounds.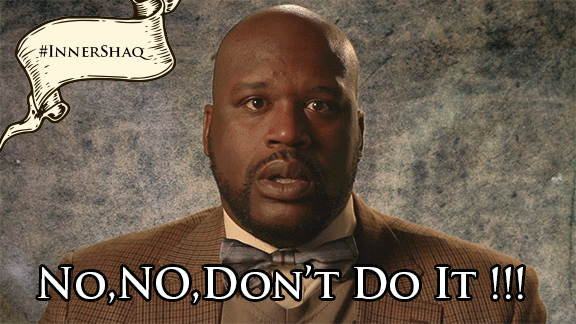 The common myths of using dry ice, compressed air, or sunbathing aren't going to work. In fact, they'll create more damage on your truck, which will lead to expenses your insurance provider won't touch with a ten-foot pole.
Take the truck to a hail damage repair service right away. Let our professionals use tactics, such as our paintless dent repair, to make your truck look good as new.
Remember, as long as you have comprehensive coverage, it's highly likely that your damage will be covered.
How to Get an Estimate
First things first, make sure that you use a hail repair specialist like StormWise instead of a normal body shop.
Be sure to read the Paintless Dent Repair section of this article on how to choose an auto hail repair company.
The experience with your insurance can fluctuate depending on the provider. Since COVID, most insurance companies ask customers (you) to file a claim with photos showing the damage.
Taking photos of the hail damage on a truck can be difficult. If not done correctly, the insurance estimates will leave most of the hail dents unrepaired due to them not seeing the damage.
See more details here on taking pictures for insurance claims.
Make sure you find a dent repair service that genuinely cares about your truck. You treat your truck like family. Why shouldn't they? At StormWise, our commitment will always be to "do the right thing".
Let Us Fix Your Truck's Hail Damage ASAP
Now that you have seen an in-depth guide on truck's hail damage and what to expect when you're getting your truck fixed don't prolong the repairs any longer.
Be sure to read this article for more information on why you should never turn hail damage repair into a DIY project.
For more inquiries, feel free to reach out, and we will be happy to assist you further!